markets
Wall Street Expects Goldman's CEO Succession to Go Smoothly
Lily Katz and Felice Maranz
Solomon is 'well versed' in the firm, may expand new business

Goldman shares outperform the broader KBW bank index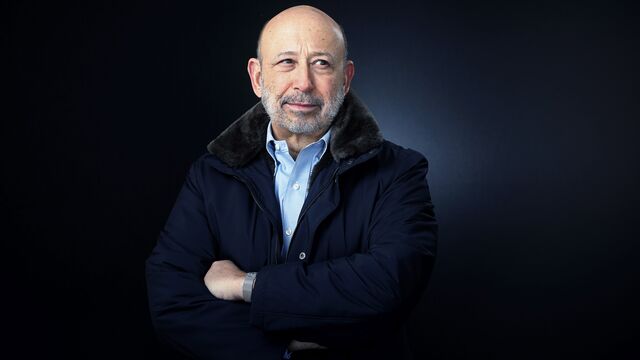 Goldman Sachs Group Inc.'s choice of Chief Operating Officer David Solomon to eventually succeed Lloyd Blankfein as chief executive is winning accolades on Wall Street.
By naming Solomon sole president, the firm cleared the way for him to take the helm, a scenario that analysts say allayed the concern some investors had about there possibly being co-CEOs when Blankfein retires. They also cited Solomon's diverse background and investment-banking expertise as benefits, and said Goldman's transparency in laying out the succession plan will help insiders at the firm focus on doing business instead of wondering who's going to take over as CEO.

Goldman shares jumped as much as 1.7 percent to a record high, while the KBW bank index fell as much as as 0.7 percent.
Wells Fargo, Mike Mayo
Mayo continues to recommend investors buy Goldman stock, as this management transition is likely "cleaner" than having a co-CEO, an outsider, or a delayed decision that would trigger uncertainty inside the firm.
Sees Goldman as poised to exceed earnings expectations, given improving markets, and notes Solomon ran "the best growing part of Goldman" for a decade before assuming the COO position 15 months ago. "The challenge and opportunity, in our opinion, is for Goldman to better monetize its corporate CEO relationships for deeper activities with both banking and trading."
RBC, Gerard Cassidy
Cassidy sees Solomon as Blankfein's likely successor and notes that legislative and regulatory changes "have taken a toll" on the firm's core trading businesses in the past 10 years.
Without "true" regulatory or legislative relief for the company, Goldman will need to continue to transform itself into a more profitable company by growing its wealth and asset management, investment banking, and lending businesses, while its markets business needs to broaden its range of clients away from active trading customers, like hedge funds.
KBW, Brian Kleinhanzl
"Announcement is a modest positive since it removes the risk that there could have been co-CEOs upon Blankfein's retirement and that structure can be unwieldy."
KBW sees Solomon as "a capable leader," with significant experience running the investment bank, and a longstanding member of Goldman's management committee.
UBS, Brennan Hawken
"Solomon is well versed in many areas of the firm." UBS sees expansion into new businesses likely to continue under Solomon, given his diverse background -- in other words, "not another trader."
As performance within the trading division has faced clear headwinds over the past couple of years, "a change in leadership may provide fresh perspective" as the firm strives to achieve more than $5 billion in net revenue opportunities over the next few years.
Adds that naming Solomon as sole COO and president indicates transition is nearing. "The increased transparency also likely puts insiders more at ease," so that they can focus on running the company rather than being distracted with succession.
Compass Point, Charles Peabody
"If you look at the strategic plan that they put out last September, the majority of the $5 billion of incremental revenue growth was going to come from a financing-type situation. And financing is the lead product of the investment bank," the analyst said in an interview on Bloomberg Television. "So we saw the future as more of an investment banking future than a securities or trading future and that favored Solomon."
Before it's here, it's on the Bloomberg Terminal.
LEARN MORE