Ex-Trump Associate Outlines Decades of Spy Work for U.S.
David Voreacos and Andrew Martin
Soviet emigre says he provided satellite numbers for Bin Laden

Sater still a valued asset, talking to Mueller, Buzzfeed says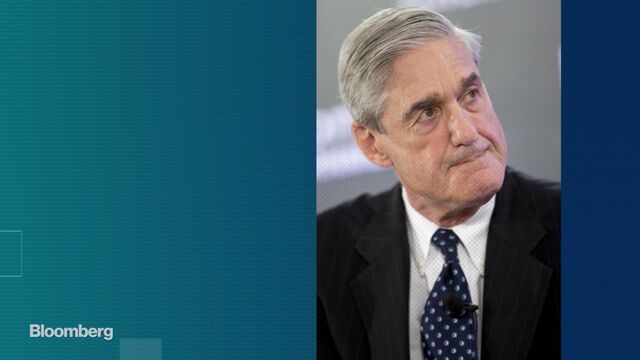 Felix Sater, a felon and former business associate of President Donald Trump, claims he was a crucial informant on some of the largest U.S. intelligence efforts of the past two decades, including the hunt for Osama Bin Laden, North Korea nuclear weapons and an attempted assassination of George W. Bush.
In a statement worthy of a John LeCarre novel, Sater boasted of an astounding array of espionage achievements on behalf of the U.S. Questions continue to swirl about whether Sater is helping U.S. Special Robert Mueller investigate Russian meddling in the 2016 presidential campaign. His statement, released Monday, doesn't address that question.
But a BuzzFeed article Monday said he continues to be a valued U.S. asset and has spoken to Mueller's investigators. While the U.S. has confirmed Sater worked as an informant against the mob on Wall Street, many of his activities for the government remain under court seal.
Sater, who has publicly professed his loyalty to the president, worked with Trump's company on several real estate projects including a Manhattan hotel and condominium project known as Trump Soho and a proposed Trump Tower in Moscow. Based on his long track record as an informant, Sater might be persuaded to provide inside details about Trump to Mueller, too.
Court documents unsealed last week show that after the Sept. 11 terror attacks, Sater traveled at the direction of the FBI to the Middle East to gather information on al-Qaeda and affiliated groups. In the three-page statement released Monday, Sater said he began working for the government two decades ago. He was recruited, he said, by a man who claimed he worked for the Defense Intelligence Agency.
"Thus, at the age of 31, I was given the opportunity to serve and protect our country, which I enthusiastically embraced," Sater wrote.
Much of Sater's intelligence work involved al-Qaeda, from providing the location of Stinger missiles being acquired by the terrorist group to tipping authorities to the locations of its members, weapon caches and training camps, according to his statement.
Among his most sensational claims: that he provided satellite phone numbers for Bin Laden and assembled a team of mercenaries to kill the terrorist leader. Bin Laden was killed in 2011 by U.S. special forces in Pakistan.
Sater said he helped foil assassination attempts of Bush and ex-Secretary of State Colin Powell. He also claimed to have offered tips on a North Korean military operative purchasing equipment to build that country's nuclear weapons program.
"My cooperation extended to the highest levels of government and implicated some of our nation's greatest enemies," Sater wrote. "This assistance significantly enhanced and potentially saved the lives of hundreds if not thousands of military personnel before and during military operations carried out in hostile countries."
Negative Publicity
Sater said he released the statement to counter negative publicity stemming from his business ties to Trump.
"For too long the narrative around Felix Sater has been completely inaccurate," said Ronn Torossian, a spokesman for Sater. "He is rightfully now being acknowledged for the role he's played to help American security. He is thankful and in time will have more to say."
Sater was born in Moscow and raised in Brooklyn. In the early 1990s, he served time in prison for stabbing a man in the face with a margarita glass in a bar fight. He later pleaded guilty to racketeering for taking part in stock swindles with Russian organized-crime figures. To stay out of prison, he worked as an informant to U.S. prosecutors investigating the mob's role on Wall Street.
Bayrock Group
Bayrock Group, in which Sater was a principal, worked with Trump and his two eldest children, Donald Jr. and Ivanka, on a series of real-estate deals, the most prominent being the troubled Trump Soho.
In late 2015 and early 2016, Sater tried to put together a deal to build a Trump hotel in Moscow. Trump's lawyer, Michael Cohen, told congressional investigators last year that he emailed the press secretary for Russian President Vladimir Putin to ask for assistance on the project.
Cohen said the Trump Organization signed a non-binding letter of intent in October 2015 with Moscow-based I.C. Expert Investment Company. The company solicited building designs from architects and engaged in preliminary financing discussions. The project ultimately fizzled. Trump wasn't involved in the decision to abandon the project, Cohen said.
— With assistance by Shannon Pettypiece
Before it's here, it's on the Bloomberg Terminal.
LEARN MORE