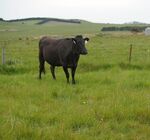 Neil Woodford, one of the U.K.'s best-known fund managers, says consensus pessimism about the nation's economy and its stock market since the vote to exit the European Union is "profoundly wrong." British retail investors are disagreeing with him in droves.
Figures just released by the Investment Association, a lobby group for the U.K. asset management industry with 250 members managing 6.9 trillion pounds ($9.5 trillion) of assets, show domestic investors shunned U.K. stocks in January.
That disaffection exacerbates a trend that saw funds investing in U.K. stocks suffer average net retail outflows of 219 million pounds in the previous 12 months, compared with inflows of almost 500 million pounds for global funds. Retail investors, it seems, aren't buying British.
U.K. equities have consistently underperformed their peers, as the chart above shows. Even when measured in local currencies, the benchmark U.K. indexes deliver lower returns than their counterparts.
Woodford may be right that the British economy isn't "going to hell in a handcart." Figures published on Friday showed industrial production posted its biggest monthly increase in more than a year in January; the government's economic watchdog is widely expected to upgrade its forecasts for the country's fiscal health next week.
But the U.K. hasn't left the EU yet. And the divorce negotiations are increasingly fractious, which is prompting more and more financial services firms to take a harder look at moving functions and staff out of their London offices -- hardly a vote of confidence in U.K. Plc.
The status of U.K. equities as market laggards worsened last month when concern about faster-than-expected U.S. wage growth prompted a global stock-market sell-off. If retail investors didn't extend their January exodus out of domestic equities into February, they'll wish they had. There's more pain ahead for U.K. stocks.
Before it's here, it's on the Bloomberg Terminal.
LEARN MORE