politics
Florida's Senators Seek to Prod States on Gun Restraining Orders
By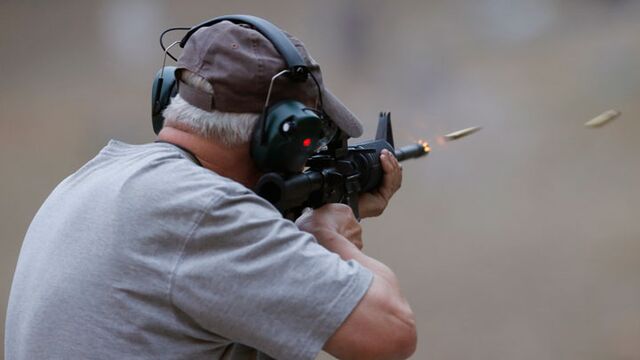 Florida's two senators want to give states incentives to adopt laws that let law enforcement or family members seek restraining orders to disarm people seen as a threat of to themselves and others.

Republican Marco Rubio and Democrat Bill Nelson proposed the legislation in response to last month's fatal shooting of 17 people at a Florida high school. They are urging their party leaders to let it get a vote on the Senate floor now without tying it to broader measures, such as expanded background checks or raising age limits for buying some firearms.
None of those proposals have enough support to pass any time soon and there's no schedule at this point to bring them up for debate.
"This is a good step in the right direction, and we have to be practical given the environment we're in and the sway of the NRA," Nelson said at a joint news conference Wednesday with Rubio. "There are certain things that simply are not going to pass."
Even though there is broad public support for more restrictive laws on firearms ownership, Congress has been deadlocked on even the narrowest proposals on gun laws. In the wake of the massacre at the high school, the Florida state legislature is debating legislation that would let police temporarily take weapons from those who show signs of being a threat. Five states already have so-called red flag laws and several others are considering them.
The proposal by Rubio and Nelson would provide grants to states that approve laws that include key provisions, including allowing family members or law enforcers to petition courts to disarm those seen as a danger to others. To qualify, the states must offer hearings for the defendants as part of due process and also have penalties in place for those who file false accusations.
Rubio said the measure is one of several that probably could pick up enough bipartisan support to clear Congress. Others, he said, include a proposal to bolster reporting to a national background check system for gun purchasers and another that provides grants for training law enforcement and school staff to spot warning signs of school violence and intervene.
Democratic Senator Richard Blumenthal of Connecticut and Republican Senator Lindsey Graham of South Carolina are working on a restraining order proposal that would center on federal, not state, courts.
Before it's here, it's on the Bloomberg Terminal.
LEARN MORE