politics
How Long Until Italy Forms a Government? Likely Weeks, Not Days
By and
It's taken an average of 51 days after elections in the past

Parliament has to reconvene and then there are consultations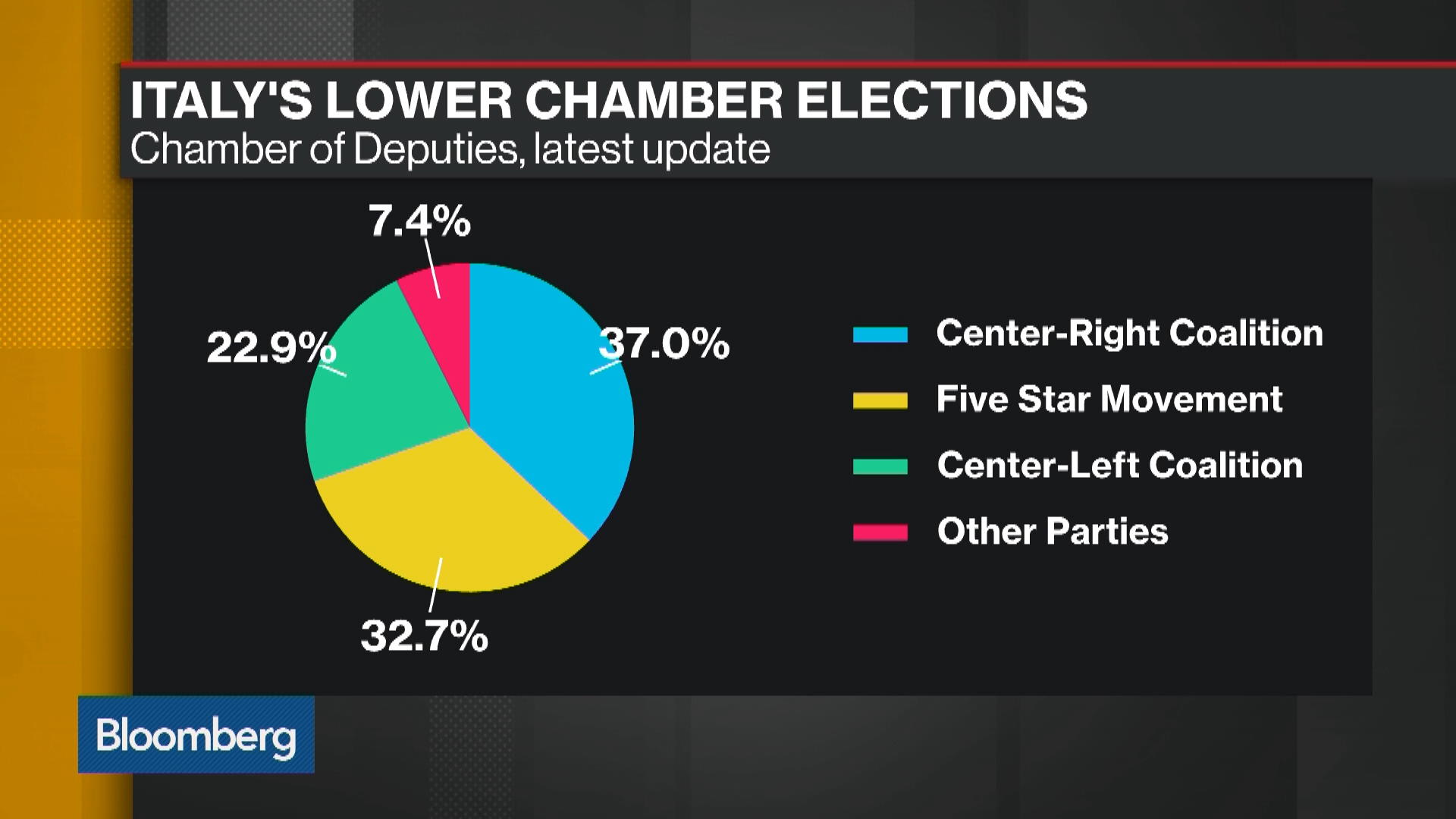 How long will it take for Italy's newly elected leaders to form a new government? If history provides any guidance, it will be weeks, not days.
Since 1992, it's taken a whopping 51 days on average for a government to see the light after elections, according to data crunched by JPMorgan Chase & Co. The record is held by Giuliano Amato's administration, which took 90 days to come into being.
Will Luigi Di Maio and Matteo Salvini be able to break that record? A lengthy period of talks seems likely, with preliminary results from March 4 elections showing no party or coalition has enough votes to hold an outright majority. The Five Star Movement led by Di Maio is the largest party, with 32.7 percent of votes in the lower house. Yet the center right coalition, in which Salvini's League is the largest party, is the largest group overall, with 37 percent of votes in the lower house.
The country's future is in the hands of 76-year-old Italian President Sergio Mattarella, whose job it is to nominate the next prime minister. He won't be able to make his pick right away though. First, parliament must reconvene on March 23 to elect its two speakers. Then, the president will hold formal consultations with the parties to try to find a workable solution. If that doesn't work, he has the option to dissolve parliament and call new elections.
In the meantime, the clock is ticking.
Before it's here, it's on the Bloomberg Terminal.
LEARN MORE