business
Ex-Deutsche Bank Trader Called Gollum by Tom Hayes Fined
By
FCA fines Guillaume Adolph and bans him from industry

Bank paid $3.5 billion in fines, disgorgements over Libor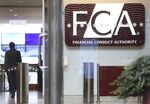 A former Deutsche Bank AG trader, nicknamed "Gollum" by Tom Hayes, was fined 180,000 pounds ($250,000) for his role in the Libor-rigging scandal.
The Financial Conduct Authority issued the penalty against Guillaume Adolph on Monday. The regulator banned the former trader from the industry, saying he wasn't fit and proper.
Adolph is the latest in a string of traders who have been fined, banned or sent to prison because of their role in the conspiracy to manipulate the London interbank offered rate, a key benchmark used to value trillions of dollars of securities. Authorities around the world have fined roughly a dozen banks and brokerages about $9 billion since they started investigating the behavior a decade ago.
"Adolph improperly influenced several of Deutsche's Libor submissions in disregard of standards governing Libor submissions," said Mark Steward, director of enforcement at the FCA. "Adolph's misconduct threatened the integrity of important benchmarks."
In an emailed statement, Adolph said he was ready to move on with a career outside of finance. He said the bank failed to provide training or manage conflicts of interest.
Bank's Door
"The blame for the problems associated with Libor within Deutsche Bank lies firmly at the door of the bank," he said. The bank "specifically encouraged the very culture that only now, many years on, has led to FCA sanctions."
Deutsche Bank has paid more than $3.5 billion in fines and disgorgements to settle U.S., U.K. and European Union investigations into the manipulation of rates related to Libor, as well as lawsuits brought by investors. A unit of the bank pleaded guilty to wire fraud in connection with the scandal. In 2015, the FCA fined Deutsche Bank 227 million pounds for "significant failings" in its market conduct. A spokeswoman for the bank declined to comment.
Hayes, a former trader at UBS Group AG and Citigroup Inc., was the first person convicted for rigging Libor. His nickname for Adolph came out in emails and messages at Hayes's 2015 trial. 
While Adolph was dismissed by Deutsche Bank in the wake of the scandal he has never been charged with a crime by prosecutors. He worked at the bank from 2008 to 2011.
Between 2008 and 2010, Adolph sent at least 20 communications to try to influence those making Deutsche Bank's Swiss franc variant of Libor submissions to benefit his trading positions, the FCA said.
'Just for Today'
In an October 2008 exchange on Bloomberg, Adolph asked his colleague for help on the 1-month rate, according to the FCA:.
"need a high 1m libor today if possible please … just for today please," Adolph is quoted as saying. When the submitter agreed, he continued: "many thanks … and after that need a low 1m forever…"
During a 17-month period, when Adolph was the lender's yen Libor submitter, he also took his own trading position into account and coordinated his submissions with a trader from another bank, it said.
"The improper requesting and taking into account of trading positions was widespread, routine and conducted openly, at Deutsche," the FCA said. "But Mr. Adolph was an experienced trader, and he deliberately closed his mind to the risk that his behavior constituted improper market conduct."
(
Updates with details of the case from 10th paragraph.
)
Before it's here, it's on the Bloomberg Terminal.
LEARN MORE