politics
Trump's Spy Chief Nominee to Face Grilling Over Russia Response
By
Nakasone would oversee NSA and military's Cyber Command

Adversaries 'do not think much will happen to them,' he says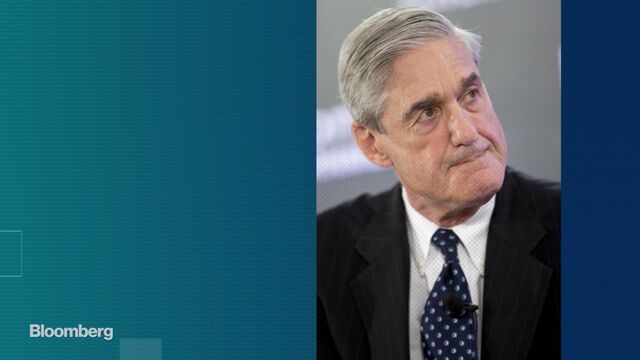 President Donald Trump's departing military cyber chief stunned lawmakers this week when he said he was never asked by the White House to counter ongoing Russian efforts to interfere in U.S. elections.
Now, with the first congressional primaries taking place this month, Trump's nominee to lead the secretive National Security Agency and U.S. Cyber Command is assuring lawmakers he has plans to do so.

Army Lieutenant General Paul Nakasone, nominated by Trump to head both intelligence agencies, faced the Senate Armed Services Committee Thursday for his confirmation hearing. He was pressed about whether the U.S. is doing enough to deter attacks from Russia and other nations and what choices he will provide the president -- who continues to call probes of Russian interference a "witch hunt" -- to fight back.
"From adversaries conducting exploitation of our networks, to the harnessing of social-media platforms for false messaging, to targeting our elections, to destructive attacks, the department and our nation face significant challenges in this ever-growing domain," Nakasone said.
Imposing Costs
Nakasone said his Defense Department experience has taught him that "we need to impose costs on our adversaries to ensure mission success."
If the Senate confirms him, Nakasone will succeed Navy Admiral Mike Rogers, who is retiring within months after a troubled tenure at the two spy agencies. Rogers told the same Senate panel on Tuesday that the U.S. hasn't done enough to deter Russian information operations. "They haven't paid a price" to change their behavior, Rogers said.
"I haven't been granted any additional authorities, capacity and capability" to take further steps to thwart Russian threats for this year's elections, Rogers added.
At Thursday's hearing, Senator James Inhofe, the Republican from Oklahoma who led the hearing, asked Nakasone what his role would be if Russia targeted U.S. elections again.
Nakasone said the Department of Homeland Security takes the lead on election security, but he would "provide a series of options" with cyber and military tactics to tackle the threat, with the president making the final decision. He also said there needs to be better coordination and information-sharing among the FBI, DHS and Defense Department in handling cyber incidents.
Both Republican and Democratic senators grilled Nakasone about developing a U.S. strategy that includes offensive operations. Senator Dan Sullivan, an Alaska Republican, told Nakasone the U.S has become the "cyber punching bag of the world" because the country has failed to retaliate against cyberattacks from Russia, North Korea and China. "Should we start cranking up the cost of the cyber attacks on our nation?"
Nakasone said adversaries "do not think much will happen to them" and "they don't fear us."
"The longer that we have inactivity the longer our adversaries are able to establish their own norms," Nakasone said.
'Lead This Fight'
Senator Elizabeth Warren, a Democrat from Massachusetts, said there's still been no "aggressive" response to Russia, which continues to pose a threat. "We're going to need you, general, to lead this fight," she said.
Analysts and former officials say there are measures military and intelligence agencies can take on their own, but while Trump has sought to delegate more power to his commanders, they still need the president to sign off on some of the more aggressive operations.
On Tuesday, Senator Jack Reed of Rhode Island, the committee's top Democrat, pressed Rogers about whether Cyber Command's forces had the authority to disrupt Russian election hacking operations "where they originate." Rogers said he didn't have "day-to-day authority" for that and would need the president's direction to do so, though Cyber Command is taking some steps that are allowed within its mandate.
Erasing Servers
Among the options are offensive responses to Russian meddling. In making that decision, the president could choose a covert action by intelligence agencies, under a law called Title 50, or a military response, under the law known as Title 10.
Michael Sulmeyer, director of the Cyber Security Project at Harvard's Belfer Center and a former senior cyber policy adviser at the Defense Department, said he expects that Cyber Command has already been developing options on how to "degrade" Russia's capabilities and "make hacking our elections in 2018 a lot harder." That could include erasing systems such as servers and endpoints that adversaries use abroad, he said.
The aim is "at the technical level, make it much more difficult for them to perpetrate the actions that they're doing," Sulmeyer said at a conference in Washington on Wednesday.
Covert Action
The NSA and Cyber Command have broad authorities to collect information and intelligence. But "if they want to go beyond intelligence collection, if they want to actually influence events in a way in which the hand of the United States is not shown -- that's a covert action. They need a finding," Suzanne Spaulding, a former under secretary of Homeland Security, said in an interview.
A "finding" is a written document signed by the president that defines what agencies can engage in that go beyond espionage, Spaulding said. "It sounds like what Rogers may be saying is there are things that they could do that aren't covered by existing authority," she said.
Among the considerations: whether an offensive move is worth the risk of escalating retaliation if an adversary can tell the U.S. was behind the action.
 
Director of National Intelligence Dan Coats has said this year's elections are a "potential target" for Russian interference, though he noted during a Feb. 13 hearing that "there's no single agency in charge" of blocking potential Russian threats.
Unified Command
Since October 2016, the 54-year-old Nakasone has served as commanding general of the Army's Cyber Command. Previously, he served in a senior role at U.S. Cyber Command as well as director of intelligence for the International Security Assistance Force Joint Command in Afghanistan. A former special operations commander, Nakasone was also a staff officer with the Joint Chiefs of Staff.
 
In August, Trump said he was boosting Cyber Command's status in the sprawling military hierarchy to a "unified combatant command." Cyber Command, founded in 2009, had been under U.S. Strategic Command, which oversees nuclear weapons and space programs.
The president also directed the Pentagon to examine separating Cyber Command from the NSA, a step that's long been under discussion. Nakasone said at the hearing that he would make an assessment on splitting the agencies.
Snowden's Disclosures
Nakasone's nomination also follows concerns about the NSA's ability to keep hold of its own secrets after a string of publicized leaks. Rogers, the current director, took over in 2014 after former contractor Edward Snowden's disclosures of secret surveillance programs.
The NSA was bruised again in 2016 by revelations that another of its contractors was accused of stealing millions of pages of data over 20 years. That same year, an online group called ShadowBrokers posted two encrypted dossiers with what appeared to be highly classified NSA hacking tools to online file-sharing sites.
Nakasone was spared any questions about the leaks.
Before it's here, it's on the Bloomberg Terminal.
LEARN MORE