markets
Tencent's Wild Ride Makes China Small Caps a Relative Refuge
By
MSCI China Index is dominated by handful of technology stocks

'We strongly believe in small caps': Matthews Asia's Hsiao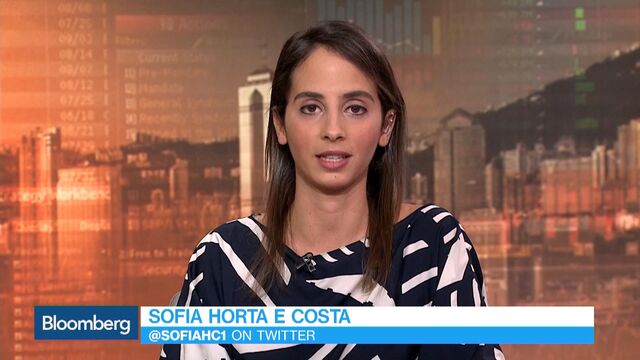 Investors finding the gyrations in China's offshore stocks hard to stomach may find the nation's small caps a calmer space.
Fluctuations in heavyweights such as Tencent Holdings Ltd. and Alibaba Group Holding Ltd. are making the MSCI China Index wilder than a gauge of the country's smaller firms. While the two companies alone account almost a third of the measure, the biggest member of the small-cap index has a 1.7 percent weighting, helping reduce the influence of any one stock.
Smaller companies were also more resilient during last month's selloff, falling less than their larger counterparts. History bears out the role of small caps as a relative refuge: the MSCI China Index has on average been 25 percent more volatile than the small cap gauge, according to 30-day data since 2007.

"This will be surprising to a lot of people who won't even consider looking beyond the well-known names," said Tiffany Hsiao, who helps manage Matthews Asia's small cap funds from San Francisco. "A lot of international investors are underweight China, and even if they do participate, they'll limit themselves to the large caps."
The MSCI China Small Cap Index's lagging performance over the past couple of years has kept its valuation at just 10 times projected 2018 earnings, near the widest discount to MSCI China since 2009. The small-cap gauge fell 0.9 percent on Friday, less than the 1.4 percent drop for the large-cap measure.
Technology shares are the biggest industry group on MSCI China, making up 41 percent of the index and leaving financial stocks a distant second with a 23 percent weighting. This concentration means that a handful of stocks can wield huge influence on prices and exacerbate swings: Tencent's 2.5 percent drop on Friday was to blame for about a third of the gauge's loss.
The MSCI China Small Cap index has more than twice as many constituents, and its top four industry groups share a similar weighting of around 15 percent to 20 percent. The largest 10 stocks comprise only 11 percent of the benchmark. Tencent and Alibaba account for 19 percent and 13 percent on MSCI China, respectively.
"Not much money has trickled down to smaller companies yet, but when it does, it will provide another wave of support for small cap valuations," said Hsiao. "We strongly believe in small caps."
(
Updates with Friday's close in fifth and sixth paragraphs.
)
Before it's here, it's on the Bloomberg Terminal.
LEARN MORE