business
Trump's Steel Tariffs Will Hit U.S. Factories Already Jammed
By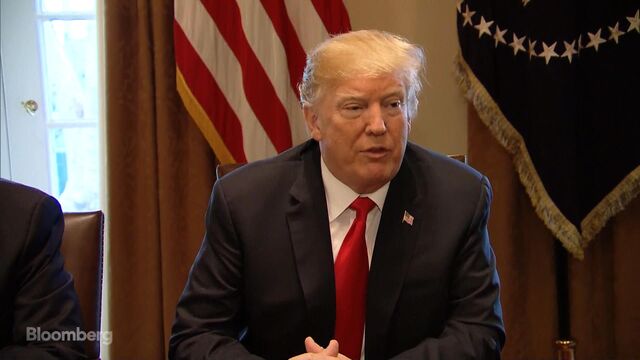 The steel tariffs that President Donald Trump plans to impose would deal a major blow to U.S. factories, according to an official with an industry group.
"It's a mistake. It's a big, big mistake," Timothy Fiore, chairman of the Institute for Supply Management's factory survey committee, said by phone on Thursday. "It is going to add so much disruption and cost here. We don't make a lot of those steels anymore, so you're going to have to import them anyway."
Trump said Thursday that the U.S. will slap tariffs of 25 percent on steel and 10 percent on aluminum, and expects to sign a formal order next week. He has said tariffs are needed to ensure fair trade for the U.S., with the Commerce Department arguing they're necessary to protect the nation's security.
Meanwhile, factories are already scrambling to meet demand amid rising supply costs, a shrinking pool of workers and transportation shortages. The disruptions pushed a measure of backlogs to the highest level in more than 13 years in February, and delivery times lengthened, according to the ISM monthly factory survey released Thursday.
The supplier deliveries index rose to 61.1 last month, with readings above 50 indicating a slower pace. Fiore said that figure could blow past the 65 level -- not seen since mid-2004 -- if the tariffs are imposed, as factories digest the increased costs and source new supplies.
A move to impose tariffs "caters to the steel belt in Pennsylvania and Ohio to 'bring steel back.' It takes two years to build a steel mill. Meanwhile, our members use a lot of steel now," Fiore said. "Steel is a basic industrial commodity."
Before it's here, it's on the Bloomberg Terminal.
LEARN MORE