business
Weidmann Cites Thomas Becket Example for Guindos Shift to ECB
By and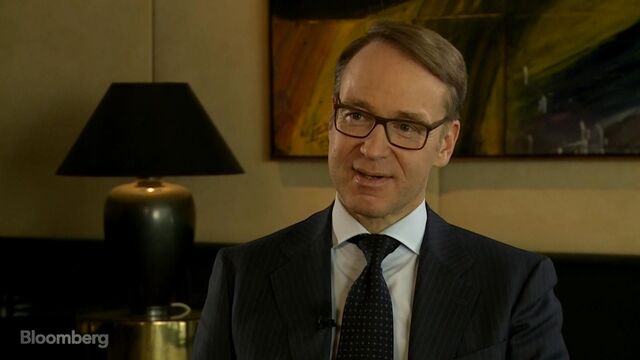 Jens Weidmann said there is often something of a Thomas Becket effect as politicians who become central bankers take on the mantra of their new institution.
The Bundesbank president, using a reference previously applied to him, drew a parallel to the 12th century English archbishop when asked at a press conference about Luis de Guindos. The Spanish Economy Minister is set to become the European Central Bank's next vice president, an unprecedented move for a serving euro zone finance minister and one that's raised eyebrows at the implications for ECB political independence.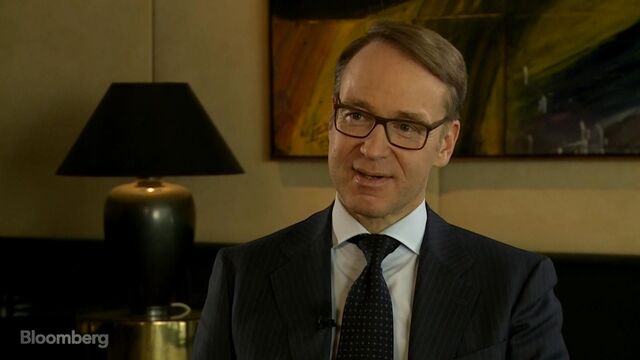 "An institution always also shapes its officials," he told reporters on Tuesday. "In a central bank, that's an especially important effect. On the other hand, independence is solidly anchored, which certainly also plays a role in the behavior of individuals in new positions."
The reference won't be lost on observers of the Bundesbank president, who is himself a potential candidate for the ECB to replace its current chief, Mario Draghi. The German policy maker has been the main opponent of the expansionary stimulus driven by the central bank, a position that hasn't sat easily in some corners of Europe.
Italian Finance Minister Pier Carlo Padoan said last week that it wasn't a given that Weidmann will succeed Draghi. Weidmann himself declined to comment on that possibility on Tuesday.
Becket was a close friend of King Henry II, who appointed him as archbishop of Canterbury at a time of a bitter conflict with Rome. Becket became loyal to his new office and then a martyr after knights assassinated him on the supposed wishes of the king.
Weidmann said he has met Guindos several times as finance minister and "learned to appreciate him."
"In general, a switch from politics into a central bank is nothing unusual," said Weidmann, who was previously an adviser to German Chancellor Angela Merkel. "In the end, it depends how a person behaves once in office."
Before it's here, it's on the Bloomberg Terminal.
LEARN MORE