markets
Dollar-Yen Won't Slide Well Below 105, Japan's Ex-FX Chief Says
By and
Currency pair is plateauing, lacks momentum: Watanabe

Says Japan's recent verbal warnings on FX were "rather weak"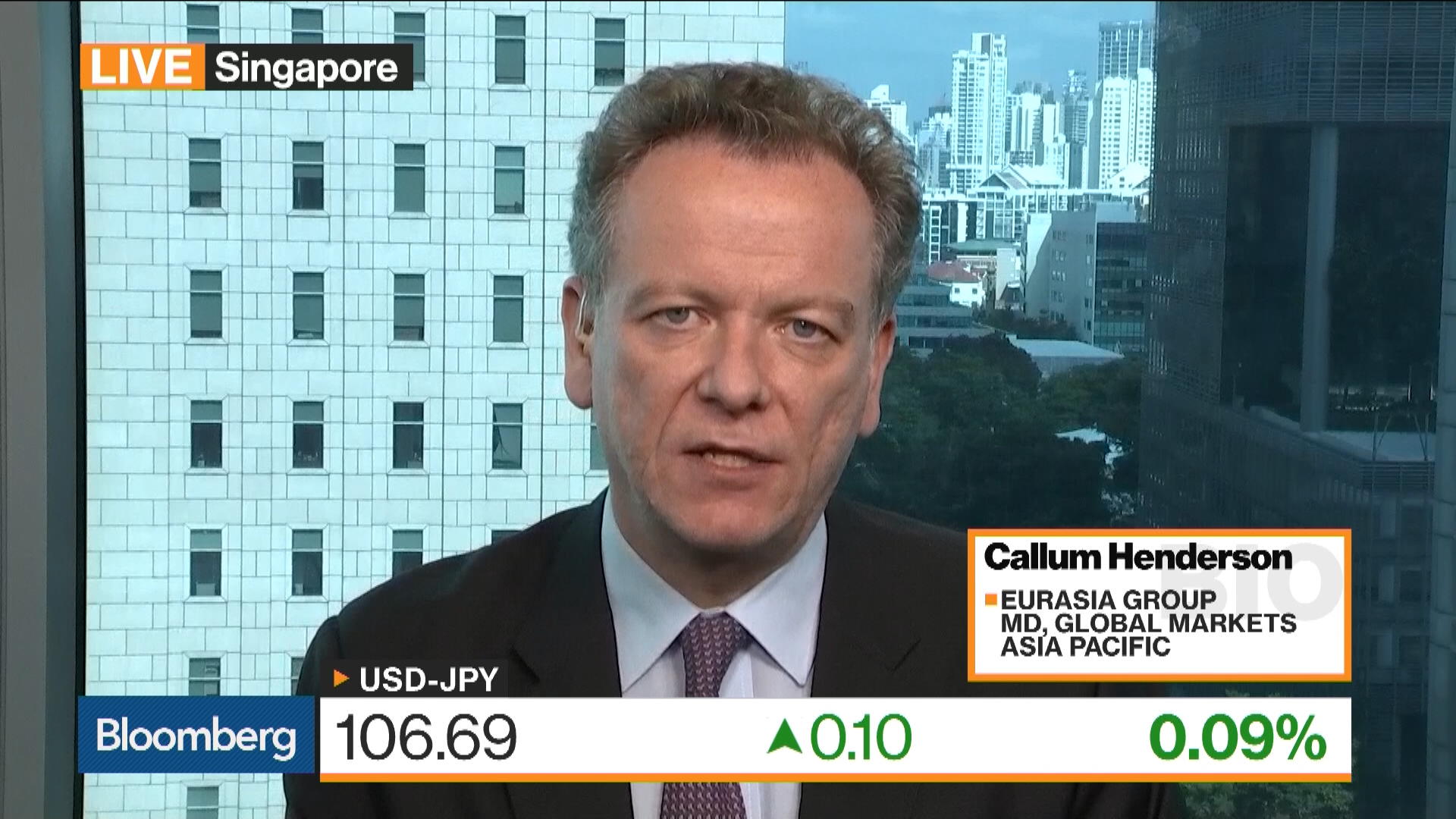 The dollar-yen lacks momentum for a move well below the 105 level, according to the former currency chief at Japan's Ministry of Finance.
Concern over a rising U.S. fiscal deficit, and worries the Federal Reserve is "behind the curve" on inflation are weighing on the greenback, offsetting the appreciation pressure stemming from expectations of higher interest rates, said Hiroshi Watanabe, president of the Institute for International Monetary Affairs in Tokyo.

"Rather than drifting lower, the dollar-yen is plateauing right now, as investors are hesitant about which way to go," Watanabe said in an interview last week. Concerns over deficit are leading to "a loss of confidence" in the U.S. currency, he said.
The dollar's weakness and demand for haven assets amid a global stock rout propelled the yen to 105.55 per dollar earlier this month, its strongest level since November 2016. While the currency has since retreated to 107.07 late in Tokyo on Tuesday, some analysts are expecting flows from fiscal year-end repatriation to push it toward the 105 level again.
The yen's surge prompted comments from Japanese policy makers including the nation's finance minister, as a stronger currency complicates their efforts to spur growth and inflation. Recent moves have been one-sided and Japan will act accordingly, Masatsugu Asakawa, chief of foreign-exchange policy at the finance ministry, said Feb. 16.
'Rather Weak'
The verbal warnings have been "rather weak," said Watanabe, who was vice minister of finance in the international affairs department from 2004 to 2007. However, he also added that "physical intervention is not necessary at this point."
"It's unwise to deal with markets too conscientiously," he said. "It's better to be silent on a day when markets move sharply and let players think maybe a trap is being set."
Newly-appointed Fed Chairman Jerome Powell may act with caution and not raise interest rates in March, Watanabe said. His comments come as a majority of economists is predicting a rate hike at the meeting and as pricing in interest-rate futures contracts shows investors have essentially fully priced such a move.
Before it's here, it's on the Bloomberg Terminal.
LEARN MORE