markets
Draghi Ups the Pressure for ECB to Have More Power Over Clearing
By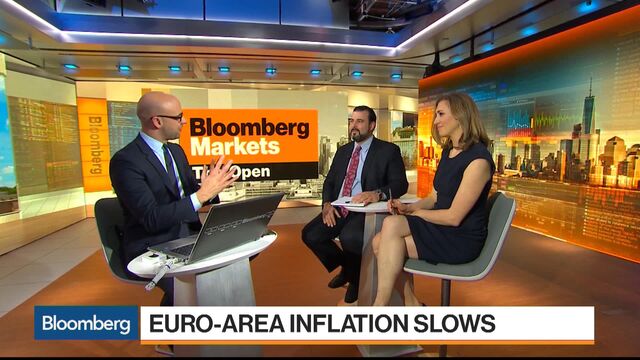 European Central Bank President Mario Draghi told lawmakers that the time has come for him and his colleagues to seize added powers over central clearinghouses.
Draghi told the European Parliament a rethink is overdue because of clearinghouses' greater importance since the financial crisis, and cited Brexit as an aggravating factor.
"Several CCPs clearing significant volumes of euro-denominated business will be operating outside the framework of EU regulation and the safeguards this provides" if Britain leaves the bloc without a suitable exit deal, Draghi told the parliament's Economic and Monetary Affairs Committee on Monday. "Under crisis conditions, the disruption of clearing activities can have a significant negative impact on our ability to conduct monetary policy tasks."
Clearinghouses stand between the two sides in a derivatives transaction, acting as a buyer to every seller and a seller to every buyer and holding collateral -- known as margin -- to guard against defaults.
Draghi cited "liquidity strains" for financial companies and the possibility the ECB would be forced to stand behind a stressed CCP. This has implications for monetary policy, he said.
Exercise Power
Draghi's comments increase the pressure on lawmakers after the ECB's Governing Council asked parliament in June to amend the central bank's rules to allow it to exercise more power over clearinghouses. Currently, CCPs are supervised by national authorities -- in the U.K., it's done by the Bank of England, for example.
The ECB chief welcomed a review that lawmakers are conducting of the European Market Infrastructure Regulation, which governs clearinghouses. He said the existing rules were never intended to cope with large-scale clearing activities taking place in a nation outside of the European Union.
Brexit Puts Financial Clearing Work Up for Grabs: QuickTake Q&A
Some 97 percent of euro-denominated, over-the-counter interest-rate derivatives are dealt with in London. Post-Brexit and without an exit deal to address the issue, they would no longer be done under the umbrella of the EU.
It's vital for EU legislation to be ready for "all possible contingencies, including a no-deal scenario," Draghi said.
Before it's here, it's on the Bloomberg Terminal.
LEARN MORE