politics
Trump's Lawyer Uses Radio Show to Chip Away at Mueller Probe
By
Jay Sekulow has criticized the FBI on his hour-long program

Broadcast offers preview of tougher approach from legal team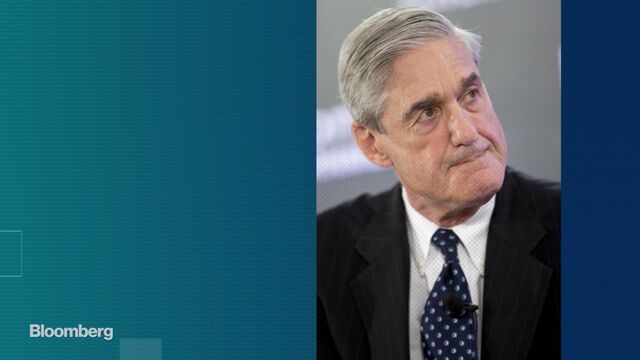 For at least an hour each weekday, Jay Sekulow, a lawyer for President Donald Trump, takes a break from tasks like negotiating terms for Special Counsel Robert Mueller to interview the president to host a live call-in radio show that's broadcast nationally.
Billed as a program about religion and law, "Jay Sekulow Live" has become a key venue for challenging the basis for Mueller's investigation into Russian interference in the 2016 election and whether the Trump campaign was involved.
Sekulow regularly attacks the credibility of FBI officials looking into Russian election meddling and the use of a surveillance warrant against a former Trump campaign adviser.
He focused last week on potential conflicts at the FBI and the Justice Department involving Bruce Ohr, a Justice Department official whose wife did work for the firm that produced an unverified dossier on Trump. 

Sekulow told his audience the situation was "more of that stink and stench that comes out of this entire investigation." During a Feb. 8 show, Sekulow attacked congressional investigators, calling communication between the top Senate Intelligence panel Democrat Mark Warner and a lobbyist for a Russian oligarch "worse than Watergate."
In their official dealings, Trump's lawyers have adopted a posture of cooperation and deference toward Mueller. But Sekulow's on-air monologues are a window into what it might look like if the president's team decides to take off the gloves. By publicly arguing that the FBI improperly handled or obtained information, they could attempt to discredit any charge of wrongdoing Mueller may make against the president -- whether in a court of law or public opinion.
"This is entirely about a play to popular opinion and nothing to do with substantive legal issues or influencing a trial," said Jacob Frenkel, a white-collar defense lawyer and former prosecutor. "I think where you have lawyers who are particularly close to an issue taking such an aggressive position on an investigation creates challenges for the entire profession."
Your Guide to Understanding the Trump-Russia Saga: QuickTake
Sekulow said that he's careful not to cross a line between radio commentator and presidential lawyer. He never discusses his legal strategy or his conversations with Mueller or Trump, and he has never attacked Mueller himself on the program. He said that when he does see the need to speak as Trump's lawyer, he makes sure to be clear with his listeners that he is acting in that capacity.
"I'm advocating my position constitutionally, that is what I'm advocating," Sekulow said in a phone interview. "I'm looking at these issues on a constitutional basis."
First Amendment Cases


Sekulow joined Trump's legal team last summer, helping the president's other personal lawyer, John Dowd, formulate a defense and negotiate terms for a possible interview of Trump by Mueller's team. Dowd is a solo practitioner, and so Sekulow and his associates have conducted a significant amount of research and document review for the case, said a person familiar with the investigation.
His background is in constitutional law, not white-collar criminal defense. Before representing the president, Sekulow was best known for his work advocating for the First Amendment rights of religious, conservative and anti-abortion groups. He has argued multiple cases involving freedom of speech before the Supreme Court, his most recent involving the display of a religious monument in a public park.
His experience and comfort on television and radio have also made him the legal team's public spokesman.
Aired Nationally
Sekulow started the radio show more than two decades ago to advocate for issues he was litigating in court. The show began on 20 regional stations, has expanded to more than 1,000 and is broadcast nationally on the SiriusXM channel Family Talk. 
Sekulow's show gets more than 1.5 million average daily listeners, said Gene Kapp, a spokesman for Sekulow's non-profit group the American Center for Law and Justice. The ACLJ, founded by the televangelist Pat Robertson, pays for air time on the stations through syndication deals and uses commercial breaks to fund-raise for the organization. It receives no financing from outside sponsors, he said.
The show is also broadcast on Periscope and Facebook, where Sekulow has more than 4.4 million followers. A show last month on text messages between two FBI officials involved in the Hillary Clinton and Russia investigations had nearly 250,000 viewers on Facebook.
He also hosts a weekly television show on Daystar Television, a Christian broadcast network.
The radio show is broadcast out of studios in Washington, a Nashville suburb, Atlanta or Virginia Beach, depending on where Sekulow is working that day. Sekulow, often wearing round tortoise-rim glasses and a blazer without a tie, sits behind a boom microphone with papers scattered in front of him. He's often joined by his sons, Logan and Jordan.
'Breathtaking in Scope'
In an episode earlier this month following the release of a Republican memo regarding a surveillance warrant for former Trump campaign adviser Carter Page, Sekulow called the findings "breathtaking in scope" and agreed with his son that the FBI's handling of the matter was worse than Watergate. He called for a special prosecutor to investigate the FBI's handling of warrants approved by the U.S. Foreign Intelligence Surveillance Act court.
"This is utilizing the criminal justice system's FISA warrants to spy on an American who happened to be affiliated, in whatever capacity it was, with the opposing party's campaign," Sekulow said. He added a few minutes later: "This is really serious."
In a show Monday on Mueller's indictment of 13 Russians accused of illegally interfering in the 2016 elections, Sekulow's remarks echoed the White House and Trump. He emphasized that the Russian activity started before Trump formally entered the race; that the indictment said Americans who helped the Russians, including at least three Trump campaign officials, did so unwittingly; and that there was no evidence of collusion between Russia and the Trump campaign. He also downplayed the extent of the Russian actions.
"The president said this is a vindication and in a sense I think it is," Sekulow said on the program. He added that "the Russian engagement here shows no American involvement and that is very significant as to what the president has been saying, that there is no collusion with President Trump or the Trump campaign."
Sekulow said he had been critical of the FBI well before Trump hired him. He said he criticized former FBI Director James Comey over his handling of Clinton's emails before Comey was fired last year. 
The show focuses on what Sekulow believes to be the most important news of the day, he added, whether that's controversy at the FBI or attacks on Israel.
"Those are news items where I'm responding to a set of facts to give a legal analysis of what it means," Sekulow said.
Trump Supporters Call In
While Sekulow avoids mentioning Mueller or his work for Trump, the connection isn't lost on his audience. One caller last month asked if it was possible to put Clinton under oath and then added a plea to Sekulow: "Do not let the president get in that room with Mueller, I love him, but..."
Her call was cut off.
A few minutes later, a man from North Carolina called in to tell Sekulow: "Please don't let President Trump in front of these guys."
Sekulow cut him off, too, and said he wouldn't discuss client matters on the radio.
"I could open up the phones and everyone listening is going to give me an opinion on this," Sekulow told the audience. "Believe me, I'm seeing it every day on Twitter. I get it, but I'm not going to talk about that."
Before it's here, it's on the Bloomberg Terminal.
LEARN MORE