markets
Fed's Williams Says He Sees Case for a Rate Hike in the 'Near Future'
By
San Francisco Fed chief supports three or four 2018 increases

Says neutral rate may have moved up a little bit after tax cut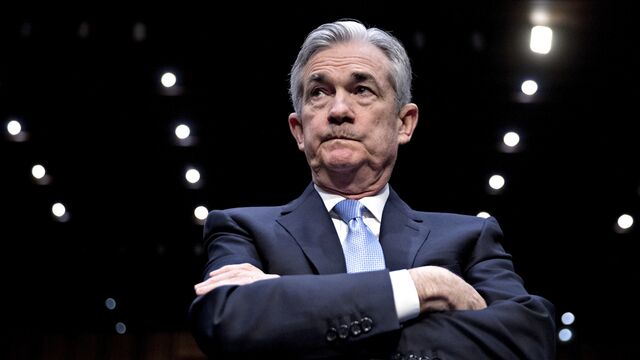 Federal Reserve Bank of San Francisco President John Williams said he favors three or four interest-rate increases this year and policy makers should make a move soon.
"It makes sense to think about three or four rate increases in 2018," Williams told reporters following a speech Friday in Los Angeles. When asked if he'd want to move at the Fed's next meeting, on March 20-21, he declined to comment directly but said that "we should be moving ahead with a rate increase relatively soon, in the near future."
Williams, who votes on monetary policy this year and has been interviewed by the White House for the post of Fed vice chairman, painted an upbeat picture of a U.S. economy, echoing recent remarks from other U.S. central bankers. Investors have essentially fully priced in a rate hike at the Fed's March meeting.
Officials penciled in three rate moves this year in projections they submitted in December which will be updated next month. Investors will get a chance for a fuller description of the outlook when Jerome Powell delivers his first testimony to Congress as Fed chairman on Feb. 27.
Williams said the labor market could continue to pull some people from the sidelines and he expected productivity growth to pick up as investment rebound, while inflation should move up as temporary factors that weighed it down last year recede. Inflation, according to the Fed's preferred gauge, was 1.7 percent in the 12 months through December and has been below the central bank's 2 percent target for most of the last six years.
Williams also said he's watching to see whether the neutral rate -- a theoretical level that neither stokes nor slows growth -- may head higher on the back of recent tax cuts passed by Congress. Williams has made the case that the rate, sometimes referred to as r-star, is much lower now than it's been historically.
"Right now it's conjecture," he said, but "my view is that other fundamentals haven't changed in any way," so while the neutral rate may have moved higher in response to tax cuts, it would be by a relatively small amount.
"I still think we're in the realm of a movement in r-star that might be at most a quarter of a percentage point," he said. "It wouldn't get it from a half to 1.5 or 2, or a more normal level."
Before it's here, it's on the Bloomberg Terminal.
LEARN MORE