markets
This Wall Street Inflation Scare Looks Tamer Than the One in 2016
By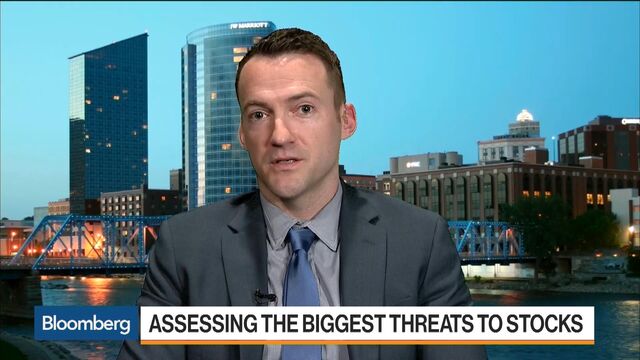 The last time investors' inflation expectations rose as much and fast as they have recently was in the final months of 2016, thanks in large part to the unexpected election of U.S. President Donald Trump.
After retreating in mid-2017, so-called breakevens -- which measure the yield spread between nominal and inflation-linked Treasuries -- have jumped again, to even higher levels than before. But according to results out Thursday from a Federal Reserve Bank of New York survey of some of the biggest macro hedge funds and other asset managers on Wall Street, that probably reflects less of a likelihood than before that price gains will get out of control.

The New York Fed surveys funds on what range of inflation they expect over the longer term. In 2016, when actual inflation was rising, the survey results showed a big rise in the perceived probability that, between five and 10 years ahead, inflation would average 2.5 percent or more.

This time around, that's not the case. That probability fell last month to match the lowest level in almost two years. Now, respondents mainly expect just a slight overshoot of the Fed's 2 percent inflation target -- between 2 and 2.5 percent. That probability jumped in January to 33 percent, the highest since before the Fed began raising rates in December 2015.
One caveat: The New York Fed's latest Survey of Market Participants was conducted Jan. 18-22, before reports that showed wages and inflation in January surpassed economists' projections.
Before it's here, it's on the Bloomberg Terminal.
LEARN MORE