JPMorgan Plan for Soaring Tower Signals Midtown's Alive and Well
By
Bank to replace its 1961-vintage Park Avenue headquarters

Midtown East rezoning paves the way for similar projects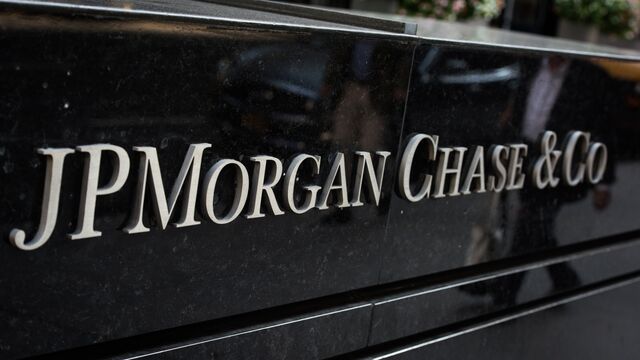 Midtown Manhattan may have been down, but it's not out.
If the office district's supremacy had been threatened by the rise of Hudson Yards on the far west side and the rebuilding of the World Trade Center to the south, JPMorgan Chase & Co.'s decision to build a taller skyscraper on the site of its current Park Avenue headquarters says it's still New York's power center.
The bank plans to demolish the almost-60-year-old building it owns at 270 Park Ave. and replace it with a 70-to-75-story tower that would be ready in about five years. It would be the first major project under the city's Midtown East rezoning, an effort to encourage new office construction in the area.

For companies drawn to new developments like Hudson Yards, it was less a matter of geography than the appeal of glitzy new skyscrapers -- a stark contrast with Midtown's aging office stock, according to Marc Holliday, chief executive officer of landlord SL Green Realty Corp. JPMorgan's commitment to Park Avenue shows the neighborhood around Grand Central Terminal is still a magnet for New York's biggest companies, and its project will generate momentum for further development, he said.
The bank's decision "will just solidify the importance of this area to the city," Holliday, whose company is building the One Vanderbilt skyscraper nearby, said in an interview. "Given the opportunity to build new construction in east Midtown, it will almost always be corporations' first choice to plant their flag."
Midtown Departures
JPMorgan's announcement comes after a few years in which several high-profile financial companies have left Midtown for Hudson Yards and the Financial District. BlackRock Inc., the world's largest asset manager, will relocate from Midtown East to 50 Hudson Yards, and buyout firm KKR & Co. is buying offices at 30 Hudson Yards, leaving behind 9 West 57th St., one of Manhattan's most prestigious office addresses. JPMorgan itself was in negotiations in 2014 to move to Hudson Yards, talks that fell apart.
It's an exaggeration to say those moves suggest that companies are abandoning Midtown, according to Holliday. It just means they like new buildings.
"It's not the West Side, it's new construction," Holliday said. There is demand by major corporate tenants "for new, state-of-the-art buildings that can offer things that older buildings can't offer, even when they're redeveloped."
About 77 percent of Manhattan's 400 million square feet of offices was built before 1980, according to Richard Persichetti, U.S. Northeast research director for brokerage Cushman & Wakefield.
While JPMorgan wouldn't comment on the price tag for its new headquarters, SL Green's One Vanderbilt -- just west of Grand Central -- is costing about $3.31 billion to develop, and a plan to rework the tower at 666 Fifth Ave. was slated at about $4 billion. JPMorgan's project "is not expected to have a material impact" on the bank's financial results, according to the statement Wednesday.
Zoning Changes
Should the plan go forward, JPMorgan's 52-story current headquarters, completed in 1961, would be the world's tallest voluntarily demolished tower ever, according to the Council on Tall Buildings and Urban Habitat.
It's all in the name of modernization. Rules rezoning 78 blocks between East 39th and East 57th streets took effect in August, allowing for bigger, taller buildings. It was the culmination of a five-year effort started by then-Mayor Michael Bloomberg and is expected to pave the way for more than 6 million square feet of new office towers in the area. (Bloomberg is the founder and majority owner of Bloomberg News parent Bloomberg LP.)
Under the new rules, landmarks may sell their unused development rights anywhere in the district, rather than just to the properties in their immediate vicinity. JPMorgan plans to buy such development rights so it can build a taller tower.
Bank's Footprint
In Midtown alone, JPMorgan leases at least 3.5 million square feet of offices spread across 12 buildings, according to data from CoStar Group Inc. Much of that space could wind up empty after the bank consolidates into its new headquarters. Included in the tally are large blocks at nearby Park Avenue towers, 277 and 245. Chinese conglomerate HNA Group Co. is seeking to sell 245 Park Ave., which it bought less than a year ago for $2.21 billion.
JPMorgan also owns properties such as 383 Madison Ave., the former Bear Stearns tower, and leases offices in other locations such as lower Manhattan, Brooklyn and New Jersey's Hudson River waterfront.
The bank's headquarters project will push building owners in Midtown to step up their games, as tenants demand more up-to-date offices, according to Peter Hauspurg, chief executive officer of brokerage Eastern Consolidated.
Office landlords, he said in an email, "are going to have to completely redo their tenant spaces -- assuming they can't build new -- in order to compete with the new generation of product coming online."
— With assistance by Patrick Clark, and Jennifer Surane
Quotes from this Article
Before it's here, it's on the Bloomberg Terminal.
LEARN MORE