politics
Iran Says It Could Leave Nuclear Deal If It Fails to Reap Benefits
By
Deputy foreign minister says accord is not a 'success story'

Araghchi accuses Trump of creating a 'destructive atmosphere'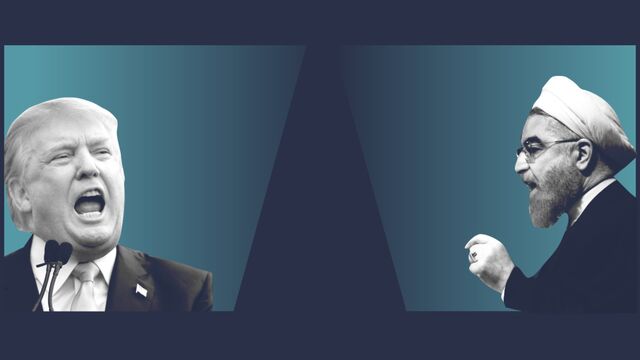 Iran may abandon its nuclear accord with world powers if the U.S. maintains a "policy of confusion and uncertainty" that's scaring foreign businesses away from the Islamic Republic, a senior official said.
Iran doesn't see the agreement as a "success story" because it isn't benefiting sufficiently from the lifting of sanctions, Deputy Foreign Minister Abbas Araghchi said in a speech in London. The U.S. has created a "destructive atmosphere" that's discouraging foreign companies and banks from engaging with Iran, he said on Thursday.

"I don't think the deal can survive" if the U.S. administration maintains this policy, Araghchi said. Iran "cannot remain in a deal in which there is no benefit for us," he said.
Iranian officials have often maintained that the Islamic Republic won't be the first to quit the 2015 accord, making Araghchi's remarks appear as a departure from that policy. U.S. President Donald Trump in October declined to certify that the accord was in the interests of the U.S. and later announced he would scrap it and reimpose sanctions unless European allies align with Washington "in fixing significant flaws in the deal."
Trump has in effect given them a deadline of May 12, the next time he's due to decide whether to waive sanctions.
Araghchi's remarks were "more forceful" than what Rouhani administration officials have been saying throughout the past year, according to Ariane Tabatabai, a senior associate with the Proliferation Prevention Program at the Washington-based Center for Strategic and International Studies.

"This is partly to get the Europeans to act more decisively against Trump," Tabatabai said. It's also meant "partly to respond to growing domestic criticism against the deal and the government" by Rouhani's hardline opponents, who see his policies as "too weak against the U.S.," she said.
Trump has said steps must be taken to stop Iran's development of its ballistic missile program and its expanding influence in the Middle East -- issues that are not part of the nuclear agreement. Iran 's missile program is under separate U.S. sanctions.
It would be a "big mistake if anybody tried to link" the existing nuclear deal with other concerns including Iran's missile program or regional policy, Araghchi said. "Not only we would lose" the agreement, but it would not "help other issues" either, he said.
(
Updates with deadline in fifth paragraph, analyst from sixth.
)
Before it's here, it's on the Bloomberg Terminal.
LEARN MORE