politics
FBI Vows to Regain Trust After Missing Warning on Florida Shooter
By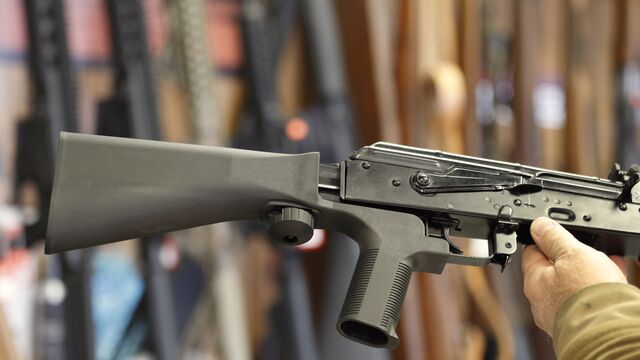 The FBI is "doing everything" it can to secure the trust of Americans despite withering attacks on its capabilities and its failure to act on warnings before last week's deadly school shooting in Florida, the bureau's acting deputy director said.
"I find the No. 1 risk for our organization is losing the faith and confidence of the American people," David Bowdich said during a press conference Thursday in Washington. "We are doing everything we can to regain that from those that we lost it from but also to maintain it from those -- the many -- that we still have that trust and confidence from."
The comments came as the Federal Bureau of Investigation faces renewed criticism from President Donald Trump and the leader of the National Rifle Association over its failure to act on a Jan. 5 phone tip at its call center in West Virginia raising alarms about the Florida school shooting suspect, Nikolas Jacob Cruz.
Wayne LaPierre, chief executive officer of the NRA, said on Thursday that FBI has had "rogue leadership" -- echoing criticism from some Republicans about the bureau's alleged anti-Trump bias -- and assailed the law enforcement agency for failing to stop Cruz.
Bowdich said he wouldn't respond directly to partisan attacks on the bureau. But he said sometimes FBI personnel make "bad judgments" and don't follow processes that are in place. He said a "full-scale review" is under way into what went wrong with regard to the tip on Cruz.
"What happened is a tragedy, truly a tragedy," he said. "It is our job to make sure that it does not happen again."
Bowdich said he visited the call center on Monday and was briefed on how it works. He said the center received about 765,000 phone tips in 2017, on top of about 750,000 internet tips. He said 9 of 10 tips don't turn into leads.
Before it's here, it's on the Bloomberg Terminal.
LEARN MORE