markets
For Booming Euro Area, the Good Times Can't Last Forever
By and
Confidence, activity measures weaker than expected in February

ECB remains cautious on how it will change policy guidance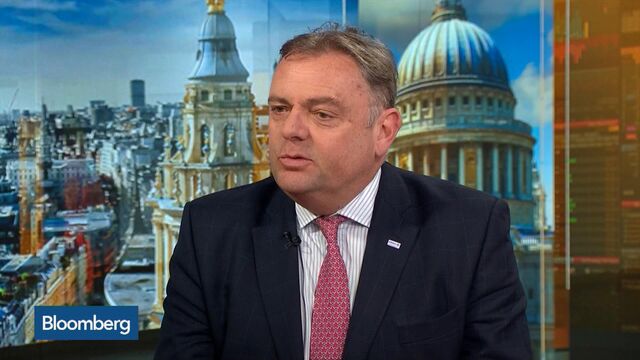 The euro-area economy has been put on notice that there's no guarantee the good times last forever.
Two reports this week took the shine off the outlook after a string of positive data that culminated in 2017 recording its best growth in a decade. Business confidence in Germany fell the most in more than five years, while manufacturing and services activity in the euro area weakened more than economists forecast.
The disappointment in the numbers is reflected in the Citigroup Economic Surprise Index for the euro area, which has fallen to the lowest since 2016. Bloomberg's Surprise Index for the region has also weakened in the past week.

While decent growth is forecast for the currency bloc this year, the latest figures could be a reality check for the economy and its overseers, who've previously lauded the performance. The European Commission raised its growth outlook earlier this month, just weeks after European Central Bank President Mario Draghi talked of a "robust" expansion and "strong cyclical momentum."
The news this week is more of a speed bump than a turning point. Growth in the euro area may reach 2.3 percent this year, close to 2017's 2.5 percent, according to the latest Bloomberg survey of economists.
Politics, as ever, pose a risk. Angela Merkel remains a caretaker chancellor in Germany as she awaits for the SPD to decide whether it will enter into another coalition with her. And Italy goes to the polls on March 4 for an election where no party may get a majority.
Read more: Why Italy's election is worth watching
Some investors are betting hard against a continued boom. Ray Dalio's Bridgewater Associates, the world's largest hedge fund, has amassed a $22 billion bet against Europe's biggest companies. Part of the logic is that stronger demand can mean rising prices, faster inflation and, eventually, higher interest rates.
Despite the outlook, the ECB is treading carefully when it comes to monetary-policy support. It's debating how to wind down its QE program, but wants to avoid sudden policy changes that could hobble growth. The account of its January meeting, published on Thursday, largely reiterated its caution, though also revealed the push from more hawkish officials.
What's next? Euro-area economic confidence is out next week on Feb. 27, followed by a plethora of Purchasing Managers Indexes from Germany, France, Italy, Spain, the Netherlands, and an update to fourth-quarter GDP data. Then it's March 8 and the next ECB policy meeting.
The weaker numbers are "more of a normalization, coming down to something that's more sustainable, which should be fine still for growth going into the first half of this year," said Anatoli Annenkov, an economist at Societe Generale in London. For the ECB, it's going to be a "very gradual process," he said.
Before it's here, it's on the Bloomberg Terminal.
LEARN MORE