politics
China Plans Party Huddle With PBOC, Policy Jobs in Play
Bloomberg News
Ruling Communist Party set to convene by end of the month

President Xi to preside as party selects next government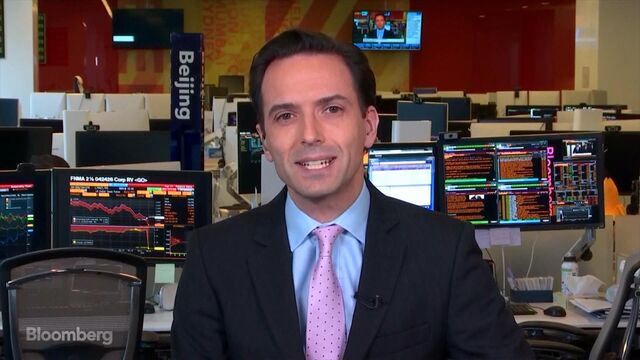 President Xi Jinping will convene a Communist Party meeting within days to select China's next government, including monetary and financial regulators, according to people familiar with the matter.
The party's top 400 officials were expected to gather in Beijing ahead of annual legislative meetings next month, according to four people with knowledge of the matter. The session would approve personnel appointments and government restructuring decisions to be publicly ratified by the legislature, said three of the people, who requested anonymity because they're not authorized to speak to media.
It would be the party's third full Central Committee meeting since Xi secured a second five-year term as leader in October, underscoring the scale of his efforts to reshape the government. The committee hasn't met so many times during the same period since the process was standardized four decades ago.

With current People's Bank of China Governor Zhou Xiaochuan expected to retire soon and a restructuring of the financial oversight system as yet unfinished, Xi now has an opportunity to install his favored candidates, potentially transforming the leadership of the central bank, as well as banking and insurance regulators.
While current bank regulator chief Guo Shuqing and Hubei provincial party chief Jiang Chaoliang have both been tipped for that post, Xi's top economic policy adviser and Politburo member Liu He has recently been named by analysts in connection with the top monetary policy job and a vice's premier's post. Such appointments would elevate him to an economic-policy status unparalleled since Zhu Rongji simultaneously led the PBOC and held a vice premier title in the 1990s.
The plenum will lay the ground for National People's Congress meetings that start March 5, where the president, premier and other top cabinet figures will be formally appointed to new terms.
"It is quite rare to have a party plenum just before the NPC. It would be interesting to see the key personnel changes there, but clearly there is a leadership consolidation in the financial regulatory framework, indicating that deleveraging will take center stage over the coming year," said Zhou Hao, an economist at Commerzbank AG in Singapore.
The State Council's Information Office Friday declined to comment on the meeting, and the Central Committee's International Communication Office didn't respond to a faxed request for comment.
The strongest signal yet of Zhou's impending retirement came in January
A personnel transition in the top economic and financial policy positions has implications for China's current battle to defuse its ticking time bomb of aggregate debt -- which stands at around 260 percent of output and growing -- without crashing the economy. As China currently contributes around one-third of global growth, the appointments matter far beyond Beijing.

As Premier Li Keqiang is expected to retain his post, attention is likely to focus on Xi's pick to lead the central bank, an institution that has garnered increased stature under Zhou and may take a leading role in the Financial Stability Development Committee created last year to tackle China's unruly financial sector.
Click here for more on Liu He's role in China's debt cleanup
Also being watched is the fate of former anti-graft chief Wang Qishan, whom the South China Morning Post newspaper reported in December was expected to be named vice president. Wang was selected as an NPC delegate last month, positioning him for another official role.
The Central Committee also met in January, when it approved the first amendments to the state constitution in 14 years, which also require the NPC's approval. The amendments would add Xi's governing philosophy, "Xi Thought," to the document and allow the creation of a more powerful disciplinary agency to police public officials.
— With assistance by Keith Zhai, Jun Luo, Yinan Zhao, Heng Xie, Molly Dai, and Dingmin Zhang
(
Updates with economist comment in seventh paragraph.
)
Before it's here, it's on the Bloomberg Terminal.
LEARN MORE