Five Things You Need to Know to Start Your Day
Get caught up on what's moving markets in Asia.
By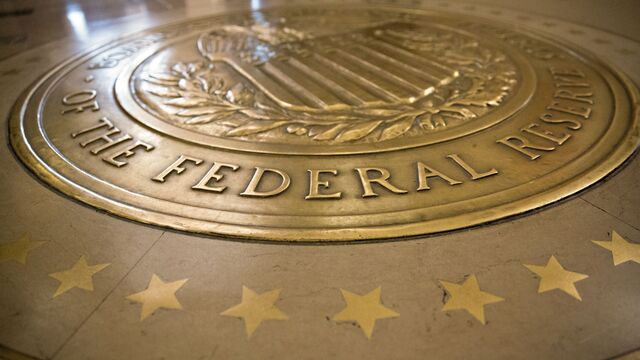 Want to receive this post in your inbox every morning? Sign up here.
The Federal Reserve is growing more positive on the U.S. economic outlook. Australia looks to finance Trump's infrastructure ambitions. And don't count on foreign investment to stem India's bond rout.  Here are some of the things people in markets are talking about.
Fed Minutes
Federal Reserve officials grew more positive on the economic outlook, citing "substantial underlying economic momentum," and were increasingly optimistic about achieving their inflation target, according to minutes of last month's policy meeting. Officials "anticipated that the rate of economic growth in 2018 would exceed their estimates of its sustainable longer-run pace and that labor market conditions would strengthen further," the minutes of their Jan. 30-31 meeting released in Washington on Wednesday showed. A number of participants "indicated that they had marked up their forecasts for economic growth in the near term relative to those made for the December meeting." Some on the committee expressed concern about the "relatively flat slope" of the Treasury yield curve. Elsewhere in central-banking news, the Bank of England's Mark Carney said there will be more rate hikes ahead but stayed vague on the timing.
Markets Whipsawed
Markets were whipsawed in the initial period after the release of the Fed's minutes before finding direction – but find direction they eventually did. The dollar jumped, while the 10-year U.S. Treasury yield climbed above 2.95%. The S&P 500 tumbled into the close after rising as much as 1.2% earlier in the session. Gold and oil declined. Bitcoin fell as much as 13%, though stayed above the $10,000 mark.  In addition to the Fed minutes, investors have been digesting a deluge of Treasury auctions this week. More than $200 billion of the $258 billion schedule is in the books, and it's been largely well received. In the case of a 5-year auction Wednesday, the yield of 2.658% was the highest since December 2009.
India Bond Market Blues
As India's sovereign bonds suffer their worst selloff in almost two decades, the one group who actually wants to buy them looks likely to remain shut out of most of the market. The Reserve Bank of India is expected to review the cap on foreign investment in rupee notes, currently set at around 5 percent, in March or April. It will be the first reassessment since 2015, and comes as 10-year yields have risen to a two-year high, the budget deficit widens and India's state-run banks have been dumping the debt. For all of the reasons to roll out the welcome mat, regulators may still see the risk of hot-money flows destabilizing the rupee as a more potent argument not to. That will disappoint both local investors reeling from losses and foreign asset managers who want more access to Asia's highest-yielding emerging-market bonds.
Trump's Best Friend… Australia?
In face-to-face talks at the White House this week, Australian Prime Minister Malcolm Turnbull will propose using a chunk of Australia's A$2.53 trillion ($1.99 trillion) pension savings pool to help unlock funding for Trump's infrastructure push. He's being joined on the trip by local money managers who help control the world's fourth-largest pot of retirement savings. "There's a very bold ambition to drive U.S. infrastructure and Australia should be front and center in terms of project design, build, financing and management," Trade Minister Steven Ciobo said in an interview ahead of the visit.
Coming Up…
China's markets are back from a five-day break just in time to join the post-FOMC minutes frenzy. They also come in with stocks slightly up from where they were even as global volatility remains elevated. Asia will have zero in the way of substantive data so China and Hong Kong equities, along with the first CNY fix for a week, may well hold center stage. The European day will feature U.K. GDP and Barclays earnings before the U.S. session provides yet more Fedspeak -- New York Fed President William Dudley and Atlanta Fed President Raphael Bostic will make remarks in separate events.
What we've been reading
This is what caught our eye over the last 24 hours.
— With assistance by Garfield Clinton Reynolds, Anirban Nag, and Craig Torres
Quotes from this Article
Before it's here, it's on the Bloomberg Terminal.
LEARN MORE