politics
Democrats Seek New FBI Funding to Counter Russian Election Meddling
By and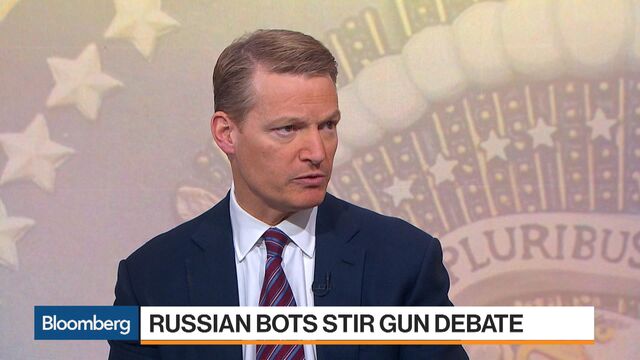 Top House and Senate Democrats want to add $300 million in new FBI funds to a government spending bill next month to bolster America's defenses against foreign interference in U.S. elections and social media.
House Minority Leader Nancy Pelosi and Senate Minority Leader Charles Schumer wrote in a letter to Republican leaders, "This additional funding should be targeted to ensure the resources and manpower to counter the influence of hostile foreign actors operating in the U.S., especially Russian operatives operating on our social media platforms."
Also signing the letter were the top Democrats on the House and Senate Appropriations committees, Representative Nita Lowey of New York and Senator Patrick Leahy of Vermont. Congress needs to pass a new spending fund before current funding ends March 23.
The letter, dated Tuesday, pointed to last week's criminal indictments announced by Special Counsel Robert Mueller against 13 Russian citizens and three Russian companies, accusing them of conspiring to interfere with the 2016 presidential election and help Donald Trump win.
Schumer of New York, on a conference call with reporters, said Trump appears to be "the only person who isn't willing to place the blame where it belongs," on Russia's interference in the election. "It's about time for President Trump to roll up his sleeves and lead," he said.
In addition to new funds for the FBI, the Democrats are seeking additional funding for the Department of Homeland Security and the Election Assistance Commission to help states upgrade their voting machines and systems.
"Several of our states don't even have backup paper ballots if there was a hack," Senator Amy Klobuchar, a Minnesota Democrat, said on the call with Schumer. She said she supports $386 million in state grants, "just 3 percent of one aircraft carrier."
"We're in the middle of a cyber war with a foreign country," Klobuchar said.
Before it's here, it's on the Bloomberg Terminal.
LEARN MORE