politics
Berlusconi Goes Poaching for Disenchanted Populists
By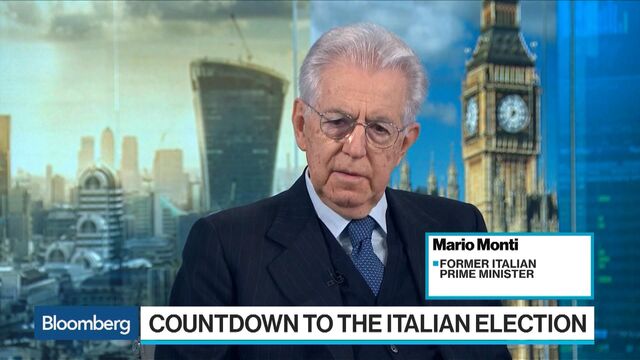 Italians go to the polls on March 4 with voters divided over the country's relationship with the European Union, taxes, and immigration. Here's your daily guide to the latest news.
When he was president of the AC Milan soccer club, Silvio Berlusconi signed stars like Marco van Basten and George Weah. According to Corriere della Sera he is now on a different kind of hiring spree, looking to recruit outcasts from the anti-establishment Five Star Movement once the new parliament convenes. 
He's looking to capitalize on Five Star leader Luigi Di Maio's vow to expel several lawmakers who broke a party pledge to hand part of their salary to a development fund. Berlusconi, within shooting distance of a majority according to the last polls before a blackout, said the dissidents are welcome in his center-right coalition. They just have to sign up to his manifesto.
The media mogul's move comes as La Repubblica reports the prospects of a grand coalition between Berlusconi's Forza Italia and the ruling Democratic Party are receding. The PD was trailing in polls before the blackout. Unfortunately for fans of another struggling Italian giant, Berlusconi also said he doesn't want to buy AC Milan again. Weah meanwhile is now president of Liberia. 

Angry Italians aren't ready to give the government credit for the economic recovery just yet. As Lorenzo Totaro and Giovanni Salzano show, Italy is still the worst performer in the euro region and many voters have been left behind. (Includes interactive charts!)
Quote of the day:
"We mustn't surrender to this silly new age of psycho-dwarves and fake newscasts." Five Star founder Beppe Grillo on his blog again – in case you're wondering, "psycho-dwarf" is his nickname for Berlusconi.
Italy's political and economical capitals are making headlines for very different reasons.

Rome's embattled Five Star Mayor Virginia Raggi was acquitted of a favoritism charge and is looking to turn the page on months of accusations against her administration.
Milan is trying to reverse the EU decision to relocate the European Medicines Agency from London to Amsterdam after Brexit. The city suffered a last-minute defeat in November in the battle to secure the spoils of Britain's departure. 
Election jitters may have finally caught up with the Italian bond market. The nation's 10-year spread has bounced off a 17-month low could widen further, according to Orlando Green, a strategist at Credit Agricole CIB.

Who's tweeting: Di Maio is still riding the PD's corruption troubles in the southern city of Salerno, accusing politicians of being "worse than mobsters." PD Leader Matteo Renzi turns to acting and rides a bicycle to promote the achievements of his party's government.
In case you missed it, the "League'' is still anti-immigrant but no longer "Northern", betting against Italy could be costly for Ray Dalio, and underground horse races will tell you how parties are faring during the polling blackout. 
— With assistance by John Follain, and Marco Bertacche
Before it's here, it's on the Bloomberg Terminal.
LEARN MORE