markets
Barclays Puts 'America Second'as Europe's Attractions Grow
By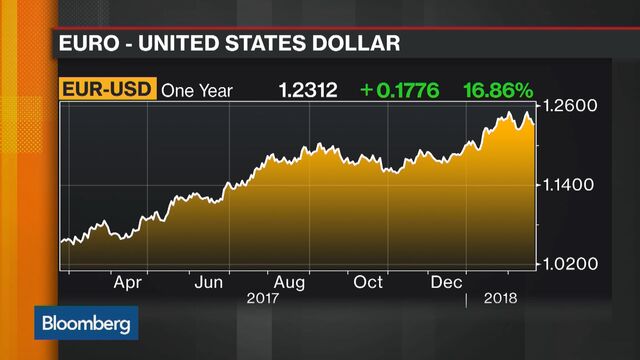 Europe has replaced the U.S. as Barclays Plc's favorite developed market, based on what the bank perceives to be the region's cheaper valuations and strong earnings potential.
"The U.S. is no longer our top pick within the developed world," Will Hobbs, head of investment strategy at Barclays in London, told Bloomberg News, ending a stance it held since 2010. "Continental European equities look to have the most near-term upside to us."
According to Barclays, the continental European economy is only now emerging from a decade-long slump, a signal that the region's companies can show faster earnings and dividend growth than their U.S. peers over the next few years. While projected earnings per share for European stocks are near the highest since 2008, their valuation is about 16 percent cheaper than that of U.S. shares, Bloomberg data shows.

Europe has trailed the U.S. in a recent stock market rebound. Since Wall Street stocks lost about $2 trillion in value at the start of February, they have recovered about 70 percent of their losses. European equities have recouped less than half their declines.
Barclays sees the positive effect on U.S. earnings from tax cuts, a weaker dollar and higher oil as "ephemeral." Wall Street halted a six-day rally on Tuesday as disappointing results from Walmart Inc. weighed on investor appetite.
"If stock market valuations are becoming a little more decisive with regards to prospective 12-month returns, then we are comfortable arguing that it is the U.S. stock market which looks furthest away from fair value relative to both its developed and emerging world peer group," said Hobbs. 
U.S. stocks' valuation "is likely sufficient for us to put America Second within our developed market equity allocation for now."
Before it's here, it's on the Bloomberg Terminal.
LEARN MORE