Solid Results Season May Not Be Good Enough for India Stocks
By
Profit growth miss in Nifty stocks due to state banks: Motilal

Proportion of firms showing profit drop lowest in 12 quarters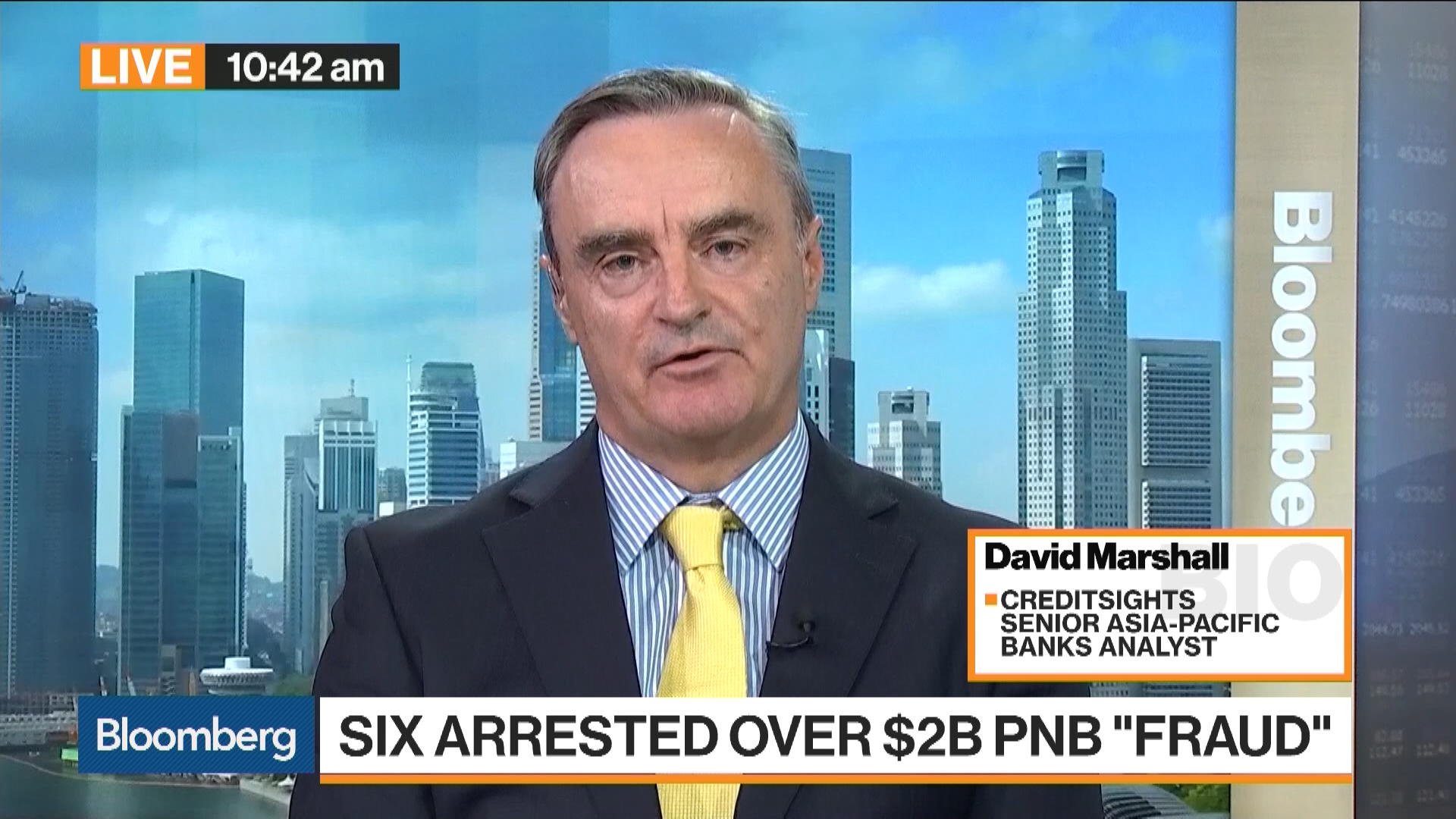 An otherwise strong earnings season for India's companies is proving just not good enough for some, after a surprise loss by the country's biggest bank renewed worries over credit quality.
State Bank of India's December-quarter results spurred Motilal Oswal Securities Ltd. to pare its earnings per share estimate for NSE Nifty 50 Index firms by 3 percent for the current fiscal and by 0.6 percent for the financial year starting April 1.
"After beginning on a strong note, the season lost its sheen toward the end," analysts led by Gautam Duggad wrote in a note. "The miss at profit after tax level can be entirely ascribed to public sector banks," with the increase in provisions for bad debts and a drop in treasury income amid hardening bond yields dragging the bottom line, they said.
Sales at Nifty companies climbed an average 13 percent and profits rose 7 percent in the period from a year earlier, trailing the brokerage's forecasts for both those metrics. Net income growth more than doubled to about 17 percent after excluding SBI's earnings, the analysts wrote. Tata Motors Ltd. and Oil & Natural Gas Corp. were also among heavyweights to announce sub-par results toward the end of the season, the brokerage said.

While businesses have recovered from the disruptions caused by the cash ban in late 2016 and the new sales tax implemented in July, the uncertainty about credit losses at state-run lenders continues to pose risks to a strengthening earnings picture, Duggad wrote. The $2 billion fraud at Punjab National Bank that came to light last week has already stoked fears of it impacting other government-owned banks.
Still Expensive
Any deceleration in the earnings momentum will make it hard for the $2.3 trillion market to hold on to valuations that are among Asia's most expensive even after the recent selloff. The Nifty trades at 21 times one-year forward earnings, compared with the five-year mean of 17.
"The high valuations of the Indian market will require the support of both earnings and macro given tightening monetary conditions globally," Kotak Institutional Equities analysts led by Sanjeev Prasad wrote in a note. Quality of earnings is important, too, the brokerage said, noting that 60 percent of Nifty's incremental fiscal 2019 profits will come from sectors such as state banks, metals and utilities, which "logically" should trade at low multiples.
Some takeaways:
Earnings at more than two-third of Nifty's 50 companies exceeded or matched analysts' estimates; still, sales and net incomes lagged behind Motilal Oswal's forecasts for 14 percent and 13.6 percent growth, respectively.
Proportion of companies reporting a decline in net income is lowest in 12 quarters.
Technology a surprise package with optimistic commentary
Consumer sector posted a healthy performance; urban consumption sees strong revival and jewelry continues to report healthy demand.
Broad market (1,353 companies) revenue growth of 11 percent is highest since June 2014 and year-on-year profit expansion is highest in three quarters: Morgan Stanley
— With assistance by Ameya Karve
Quotes from this Article
Before it's here, it's on the Bloomberg Terminal.
LEARN MORE