business
A $295 Billion Fund Says Central Banks May Top Inflation Targets
By
Inflation estimates to be met or exceeded: Neuberger Berman

Treasury yields are climbing as price pressures build in U.S.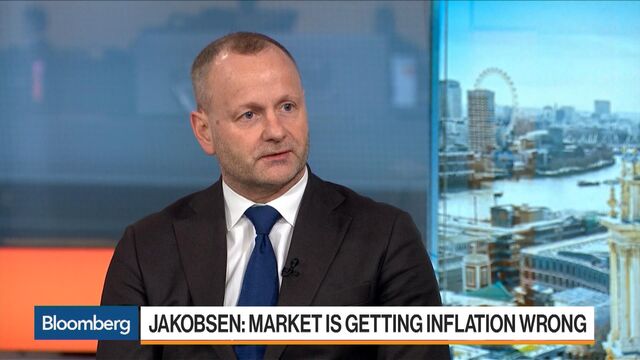 Not only will central banks meet their inflation targets, they may even exceed them.
That's the view of Neuberger Berman Group LLC's chief investment officer for fixed income, Brad Tank, who says rising inflation and interest rates mean the return of market volatility recently is something investors need to get used to.
"We are now in a transition from an environment in which inflation clearly was not meeting central bank targets to one in which inflation will meet those targets -- but could also exceed them," Tank wrote in a report dated Feb. 18. from the firm, which manages $295 billion.
With inflation still under control and well below targets at central banks in the U.S., Japan and Europe, there are now reasons to indicate its return isn't far off after its absence confounded strategists and indeed the Fed for much of last year. The International Monetary Fund predicts a global economic expansion of 3.9 percent this year and next, which would be the fastest since 2011.
A pronounced sell-off in U.S. government bonds since September -- an almost 1 percentage point increase in the yield on the 10-year Treasury note -- spilled over to equity markets this month as a measure of stock-market volatility soared. The Cboe Volatility Index, known as the VIX, remains at 21, almost 50 percent higher than the average over the past five years going into 2018.
"The shift to higher volatility is structural, not temporary, and directly related to expectations for higher inflation and higher interest rates," Tank wrote in the report.
The worry for equity investors would be if policymakers react too slowly to rising price pressures in the economy, forcing them to ratchet up rates more quickly in a bid to contain spiraling inflation and choking off growth, he said.
Read why a JPMorgan strategist says inflation and rising wages could be good for stocks
Before it's here, it's on the Bloomberg Terminal.
LEARN MORE