politics
U.S. Supreme Court Sidesteps Gun Debate, Rejects Two Appeals
By
Gun-rights advocates sought to challenge two California rules

High court hasn't taken up Second Amendment case since 2010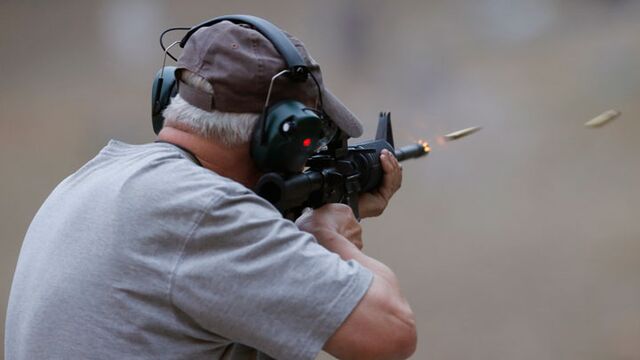 The U.S. Supreme Court rejected two appeals challenging California gun regulations, steering clear of the debate over firearm restrictions following last week's mass shooting at a Florida high school.
The justices left intact California's 10-day waiting period for gun purchases, turning away arguments that the policy violates the rights of people whose background checks take less time. The court also rejected a National Rifle Association appeal and let California keep using fees paid on firearm transfers to help fund efforts to track down people who acquire guns illegally.
Both appeals were filed well before the Feb. 14 shooting, which left 17 dead and more than a dozen wounded at Marjory Stoneman Douglas High School in Parkland.
The Supreme Court has repeatedly refused to expand or reinforce constitutional gun rights in recent years. In November, the court left intact Maryland's prohibition on semiautomatic assault weapons and Florida's ban on openly carrying handguns in public.
California officials said the 10-day period provides a uniform amount of time to run a background check, ensure the weapon isn't lost or stolen, and investigate any suspicions that the purchase is being made for someone who isn't eligible. The state also said the 10-day block serves as a "cooling off" period. A San Francisco-based federal appeals court upheld the waiting period.
Justice Clarence Thomas said he would have heard the case. He wrote that the appeals court ruling "is symptomatic of the lower courts' general failure to afford the Second Amendment the respect due an enumerated constitutional right."
The court rejected the transfer-fee appeal without comment. Most of the fees cover the cost of running the required background check, along with administrative expenses.
In 2011, California enacted a law that said the money could also be used for the state's Armed Prohibited Persons System. That program targets an estimated 18,000 people who acquired their weapons legally but then became ineligible to own a gun because of a criminal conviction, domestic-violence order, or mental-health condition.
In 2013 the California legislature appropriated $24 million derived from transfer fees to pay for the APPS program.
A San Francisco-based federal appeals court upheld the funding system, saying the government was pursuing "an important public safety interest."
"There is a reasonable fit between the government's interest and the means it has chosen to achieve those ends," Judge Sidney Thomas wrote for the three-judge panel.
The NRA and its allies said the state was putting an unconstitutional burden on Second Amendment rights.
"The government may not impose excessive monetary exactions on constitutionally protected activity and divert that money to fund other government operations," the group argued in the appeal.
The waiting-period case is Silvester v. Becerra, 17-342. The transfer-fee case is Bauer v. Becerra, 17-719.
Before it's here, it's on the Bloomberg Terminal.
LEARN MORE