politics
Supreme Court Rejects NRA on California's Gun-Transfer Fees
By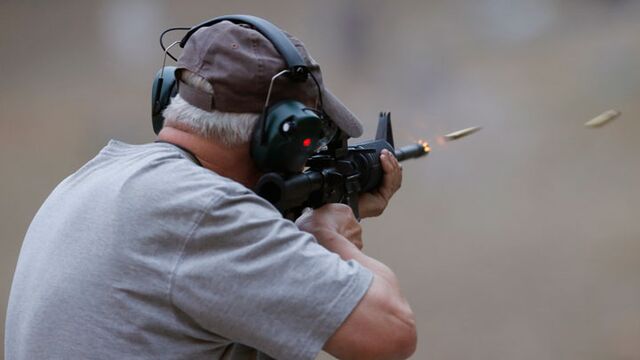 The U.S. Supreme Court rejected an appeal from the National Rifle Association, letting California keep using fees paid on firearm transfers to help fund efforts to track down people who acquire guns illegally.
The NRA and California gun-rights advocates argued that the state was unconstitutionally using $5 of each $19 transfer fee for what the group says is an unconnected program.
The rebuff comes than a week after a gunman killed 17 people and wounded a dozen others at a Florida high school.
The rejection adds to a line of Supreme Court setbacks for Second Amendment advocates in recent years. The high court hasn't taken up a gun-rights appeal since 2010.
Most of the California transfer fees cover the cost of running the required background check, along with administrative expenses.
In 2011 California enacted a law that said the money could also be used for the state's Armed Prohibited Persons System. That program targets an estimated 18,000 people who acquired their weapons legally but then became ineligible to own a gun because of a criminal conviction, domestic-violence order, or mental-health condition.
In 2013 the California legislature appropriated $24 million derived from transfer fees to pay for the APPS program.
A San Francisco-based federal appeals court upheld the funding system, saying the government was pursuing "an important public safety interest."
"There is a reasonable fit between the government's interest and the means it has chosen to achieve those ends," Judge Sidney Thomas wrote for the three-judge panel.
The NRA and its allies said the state was putting an unconstitutional burden on Second Amendment rights.
"The government may not impose excessive monetary exactions on constitutionally protected activity and divert that money to fund other government operations," the group argued in the appeal.
The case is Bauer v. Becerra, 17-719.
Before it's here, it's on the Bloomberg Terminal.
LEARN MORE