markets
Buy the Dip Isn't Dead. In Fact, It's Just Getting Stronger
By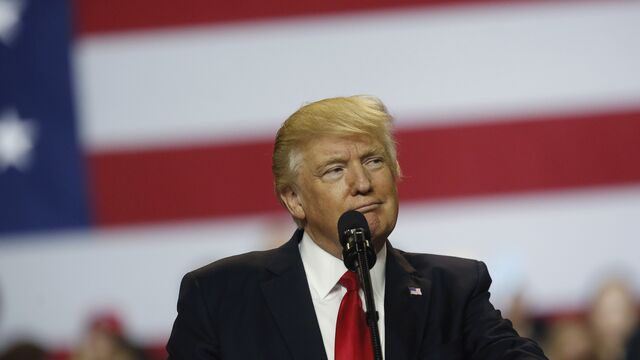 Never fear, buy the dip is still here.
With investors beginning to question whether the popular market maxim has passed its best-before date, the most potent countervailing force battling against prolonged stock pullbacks -- corporate buybacks -- is seeing its power swell.
American companies have been a key contributor to the "short volatility" trade by repurchasing shares when the stock market slips, an important source of sustenance for the bull run in U.S. equities. And that dynamic's poised to intensify rather than abate. 
Canaccord Genuity asset strategist Brian Reynolds, who tracks repurchasing plans among companies in the S&P 500 Index, notes that the firm's "buyback authorization chart has gone nearly vertical this month." Such a move suggests that American businesses are more ready than ever to step in and cauterize any market wounds.

Odds are that stocks will slump again over the next month, Reynolds wrote in a report Tuesday, providing an opportunity for companies to buy the dip in their own stocks.
"Buyback desks are likely going to have to ramp up the pace of their purchases in the spring, as companies have been reloading their buyback authorizations this month," he wrote. "Those authorizations will not prevent a double dip in stock prices if equity investors want to panic again, but they indicate that such a brief dip would likely be followed by a strong bounce in stock prices into the spring, which would be consistent with history."
During the recent retreat in risk assets, Goldman Sachs Group Inc.'s corporate-trading desk saw a surge in activity as companies raced to repurchase their own, newly discounted shares. A basket of 50 S&P 500 stocks with the most buybacks as a share of market capitalization compiled by Goldman's strategists has modestly outperformed the broad U.S. equity gauge since its record close on Jan. 26.
Before it's here, it's on the Bloomberg Terminal.
LEARN MORE