GM and Ford Decline as U.S. Signals Steel, Aluminum Tariffs
By and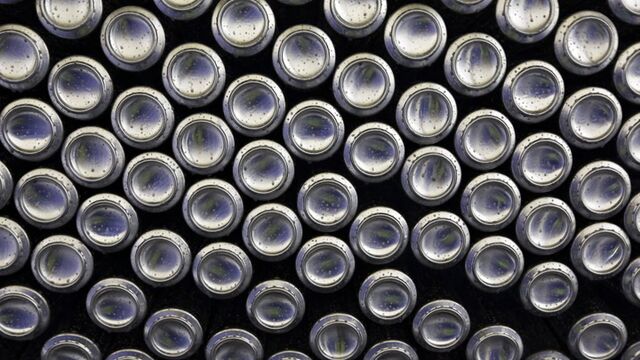 Ford Motor Co. and General Motors Co. declined after the U.S. Commerce Department recommended a crackdown on imported aluminum and steel, moves that could drive up the prices of raw materials for vehicles.
Both companies reversed gains after Commerce Secretary Wilbur Ross proposed a 24 percent global tariff on steel shipments coming into the U.S. and a 7.7 percent duty on aluminum imports. The American Automotive Policy Council, a Washington-based trade group that represents GM, Ford and Fiat Chrysler Automobiles NV, warned in May that import restrictions would hurt the car industry and its workers.

Ford closed down 1.4 percent while GM dropped 1.8 percent in Friday trading. Fiat Chrysler's U.S. shares were unchanged.
Expectations for pricier raw materials contributed to Ford's forecast in January that profit will decline this year. The automaker made a big bet a few years ago on aluminum by choosing to use the lighter-weight metal for the bodies of its lucrative F-Series pickups and biggest sport utility vehicles. GM has projected 2018 adjusted earnings per share will be in line with last year's result.
Ford sources 98 percent of the aluminum and 95 percent of the steel used for its domestic vehicle production from suppliers in the U.S. GM uses American steel and aluminum for "a vast majority" of its production, Tom Henderson, a spokesman, said in an email.
"While we don't have any specifics to share at this point, we look forward to working with the administration to develop policies that enable U.S. manufacturers to succeed in the U.S. and around the world," he said.
Quotes from this Article
Before it's here, it's on the Bloomberg Terminal.
LEARN MORE