business
Your Evening Briefing
Here are today's top stories
By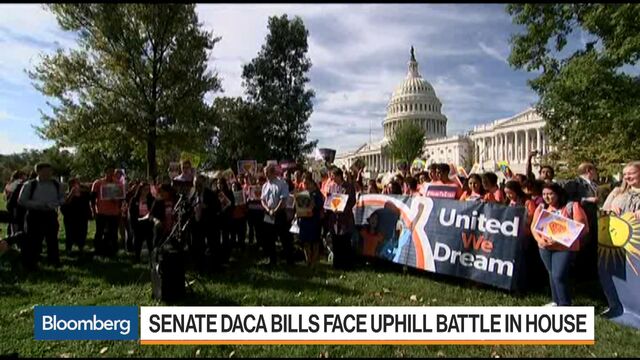 Want to receive this post in your inbox every afternoon? Sign up here. 
Soon you won't be able to get a cheeseburger in your kid's McDonald's Happy Meal. But you'll probably still be able to get an AR-15 just as easily as you can now, if the president's silence on guns one day after 17 people were shot dead in a Florida high school is any indication of what his party might do. There may be movement in Congress, but it's unclear what might come of it; the Senate judiciary chair has said he's willing to discuss new gun legislation. —Sam Schulz
The Senate blocked four immigration proposals Thursday, deepening a bitter impasse over how to protect 1.8 million young immigrants whose parents brought them to the U.S. illegally as children from deportation. Among them was a bipartisan measure that would provide $25 billion for border security and a path to citizenship for those immigrants—a plan the Trump administration had blasted as an "egregious violation" of the demands of the president, insisting any legislation also curb legal family immigration. In Congress, all sides have said they want to protect so-called dreamers from deportation but can't agree on how. President Donald Trump seeks to end the Obama-era program that has been shielding them as soon as next month.
The U.K. is hemorrhaging European doctors it badly needs, and Brexit will only make it worse. The number coming over from the European Union is already at eight-year low, and non-Brits haven't had a clear answer on whether they'll be able to live and work in the U.K. after it leaves the EU next year—despite the government's efforts to reassure them. The National Health Service already needs more doctors, and has already been relying heavily on ones from overseas.
What's keeping the B-52 airborne? The bomber joined the U.S. arsenal in 1954, and, under current plans, will fly until 2050. The secret of its longevity? Flexibility. First it was a long-range nuclear bomber, then a carpet-bombing specialist, now air support for ground troops in the Middle East. Compared with modern aircraft, the B-52 is neither fast nor stealthy, but that doesn't really matter given its current uses. It's not the only relic of Cold War-era technology. NASA's bringing back long-mothballed nuclear-powered rockets and plans to send them to Mars.
The feds have subpoenaed lenders and investors in Jared Kushner's family's real estate projects as part of a tax inquiry, according to a Bloomberg source. The subpoenas appear related to neither Special Counsel Robert Mueller's investigation into Russian election meddling nor federal prosecutors' probe of Kushner Cos.' use of a foreign visa program. The company was involved in a criminal tax case more than a decade ago that landed Jared's father in prison.
Can a blockbuster Black Panther help Hollywood get over its race bias? The superhero movie is expected to be a box-office hit, but whether it can get Hollywood to finally recognize that movies by and about black people attract big audiences of all races might ultimately depend on the numbers. So far, they look good. In the Kansas suburb where America's biggest theater chain is based, the local cinema will have 23 screenings on Thursday. That town is 90 percent white.
The tax overhaul has managed the impressive feat of making divorce even more miserable. Credit a controversial provision that scraps the tax breaks people get for the alimony they pay their exes. This will likely make divorces even more contentious, since there'll be no incentive for a couple's higher-earning half to be generous. It kicks in for divorces finalized next year, so if you're splitting from your spouse, you'd better hurry—just let him keep the couch so you can keep your tax break.
One secret to Olympic glory: A billionaire backer. Star athletes need a lot more than courage, commitment and skill to get to Pyeongchang. Spiraling training costs have led them to seek funding from all kinds of sources—including, increasingly, billionaires who've made supporting Olympians into a sort of charitable hobby, with the potential for vicarious glory. Those private donors are particularly crucial in the U.S., whose Olympic teams receive no government dollars.
Before it's here, it's on the Bloomberg Terminal.
LEARN MORE