markets
Nasty Flu Season Makes Things Worse for Health-Insurance Stocks
By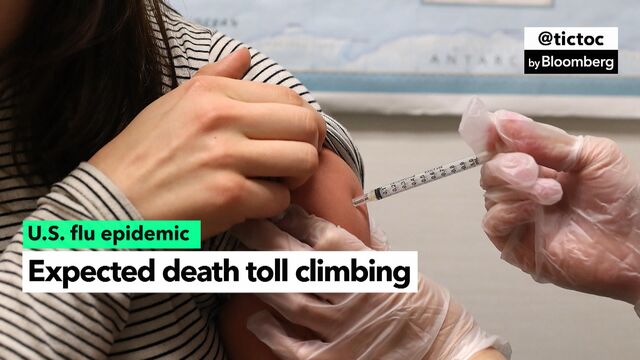 Health-insurance stocks have been taking a beating since Amazon.com, JPMorgan and Berkshire Hathaway announced an alliance to address the health-care needs of their workers late last month. A particularly nasty flu season isn't helping any.
Traders have been buying hospital stocks and selling insurers in a rotation that has become increasingly pronounced as this year's strain of influenza proves unusually resilient, and the latest vaccine less effective than usual. A Bloomberg gauge of hospitals shares gained 2.9 percent Thursday, while a similar index of hospitals fell 1.3 percent.

As the flu season continues, hospitals as well as emergency-room service providers can expect to see an increase in visits. Quorum Health and Tenet Healthcare are up the most today among health-care services, both gaining around 4 percent.
Centene is the worst performer among health insurers. It's also being pressured by concern about whether it will complete its deal for the New York insurer Fidelis. At a House hearing Wednesday, lawmakers heard testimony on how consolidation among pharmacy benefit managers, drug companies, and health insurers was driving down competition in the health-care marketplace.
Before it's here, it's on the Bloomberg Terminal.
LEARN MORE