Credit Suisse Should Scrap Board Bonuses, Swiss Bank Union Says
By
Bank should invest in technology training for older employees

Follows Credit Suisse full-year 2017 earnings on Wednesday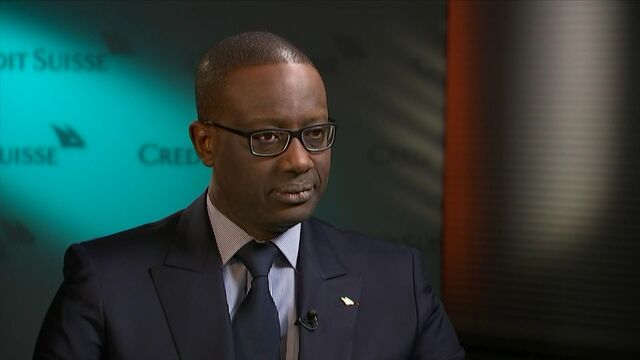 Credit Suisse Group AG's top leadership should scrap their bonuses for 2017 and instead invest the money in staff development, according to a Swiss union.
"Restructuring and job cuts alone are no real solution" to improve earnings, the Swiss Association of Bank Employees said in a statement on Thursday. The union said the lender should invest in training for older employees to get them up to speed with digital developments. The bank's Swiss unit shouldn't bear the brunt of the restructuring while Credit Suisse's foreign operations post losses, the body said.
The criticism comes as Credit Suisse posted a third-straight annual net loss for 2017 due to a U.S. tax writedown. Chief Executive Officer Tidjane Thiam, who agreed to accept a lower bonus for 2016, in November said that bankers shouldn't expect a big raise for 2017 as Credit Suisse emerges from two years of restructuring and cost cuts.
The Swiss wealth manager and bank is in the final stretch of a three-year overhaul plan. It slashed thousands of jobs at its operations in London and New York over recent years cutting fewer roles in Switzerland. The bank has plans to cut 1,600 positions in Switzerland until the end of this year as part of its strategy.
Credit Suisse's executive board agreed to a 40 percent reduction to the bonuses originally proposed for them following its 2016 earnings after investor groups voiced their opposition.
On a pretax basis, the bank reported its first profit since 2014 of 1.79 billion francs ($1.94 billion) for 2017. In an emailed statement, the bank said that the writedown related to the U.S. tax code was a one-time non cash item and has no connection to the improvement in the bank's underlying performance.
"We are in regular contact with the Swiss Bank's employee organization," the bank said in the statement.
— With assistance by Catherine Bosley
Before it's here, it's on the Bloomberg Terminal.
LEARN MORE