Shiller Says `Open Question' Whether Stock Sell-Off Is Over
By and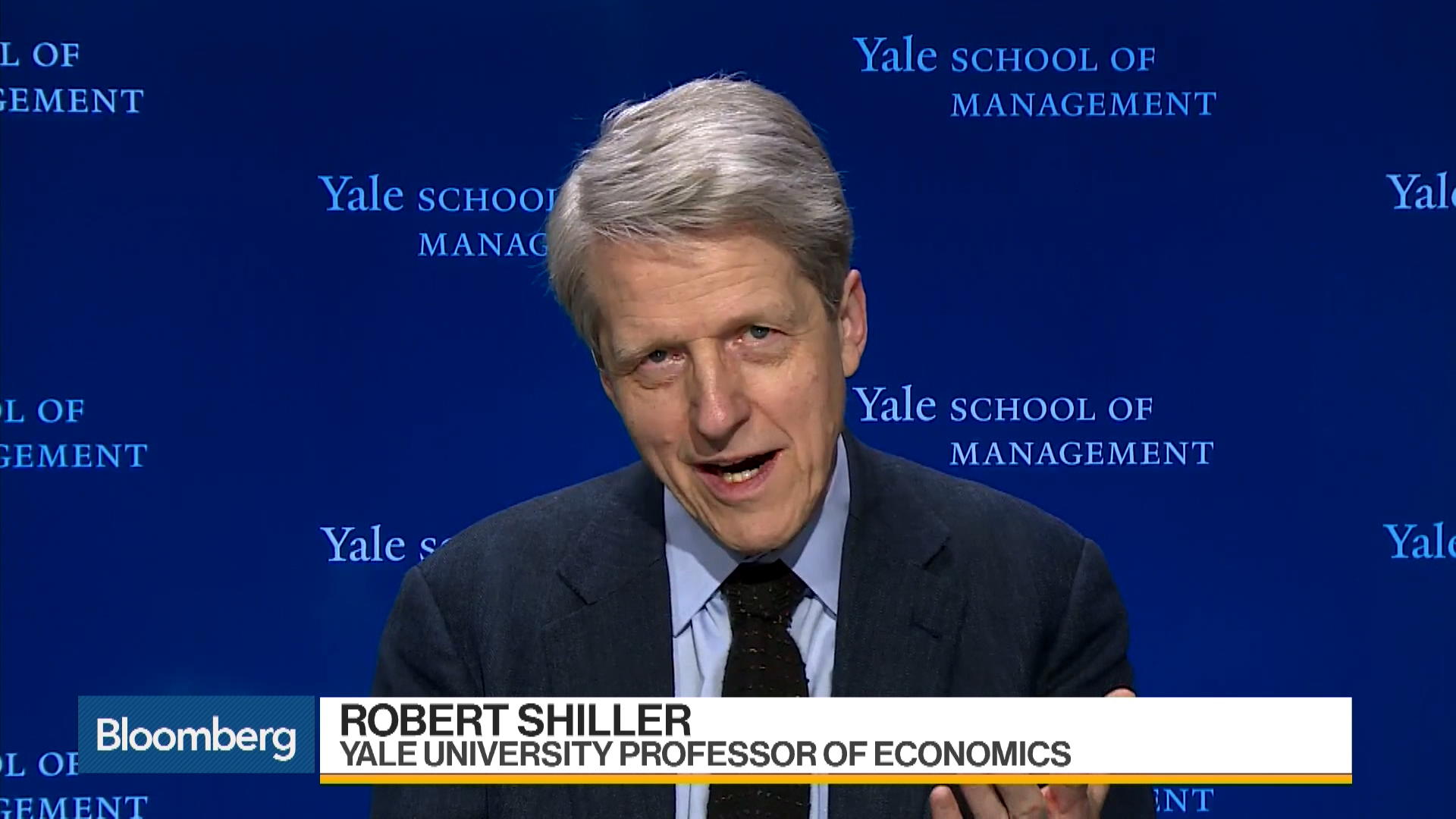 Robert Shiller, the Nobel Prize-winning economist who is famed for his prescient warnings about the dot-com and housing bubbles, said it remains an open question as to whether the rout in equities is finished.
With shares showing signs of recovering from the depths of a rout that wiped almost $5 trillion from the value of global stocks this month, Shiller told Bloomberg TV that he can't rule out further declines from here.
"The question now is: Is a bubble over? Is the bursting over? Are we satisfied," he said. "They call it a correction, which is supposed to be something good, but that depends on your perspective. But are we done with this sell spirit or not? And that's still an open question."
Recent surveys of sentiment among investors heading into the sell-off, showed that people's expectations for stock-price increases were holding up prior to the rout and people thought the market was overpriced, he said.
"That's almost the definition of a bubble: If you think that the market is overpriced but still has some time to go and you're hanging in for that, that's a bubble," he said.

Strategists from Goldman Sachs Group Inc. and Morgan Stanley were among a flurry of market participants who reached the conclusion that recent declines represented an opportunity to buy stocks.
"The thing that comes most to my mind is that there has been a widespread conviction that markets are overpriced and are due for a correction," he said. "And people were waiting as of just before last week, for a sign -- is this it? When is the correction coming? Well we've had our correction. Now it becomes very ambiguous, what next, whether this will turn into a bear market or whether it will stabilize and go up."
Before it's here, it's on the Bloomberg Terminal.
LEARN MORE