business
U.K. Business Lobby Says Barnier Brexit Threats `Unhelpful'
By
Michel Barnier says transition deal 'is not a given'

Business lobby groups argue transitional period essential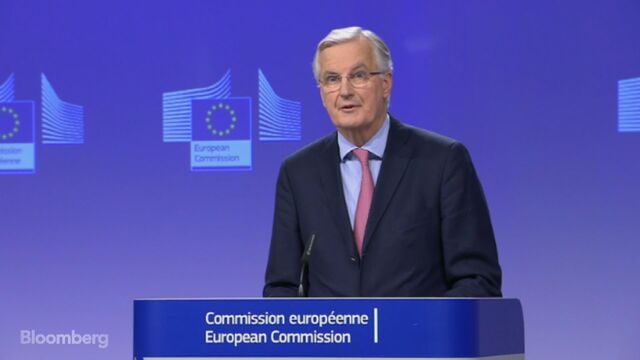 U.K. business accused politicians on both sides of the Brexit debate of using "unhelpful" rhetoric and urged them to work toward the transition deal that companies need.
Chief EU negotiator Michel Barnier said on Friday a transition "is not a given" because of disagreements over the terms of the two-year grace period that is meant to come into force when Britain leaves the bloc next year. Getting a transition is the number one priority for business and if no deal is reached, companies risk being plunged into legal limbo.
"Businesses want to see both sides doing everything in their power to agree a transition agreement as soon as possible – not a political war of words,"  British Chambers of Commerce Director General, Adam Marshall, said in a statement. "The rhetoric coming from both the European Commission and the U.K. government is unhelpful."
Marshall's response was echoed by the U.K. Confederation of British Industry, which said it was "essential that transitional arrangements are agreed in writing by the end of March."
The U.K. says it's aiming to get an agreement in the first quarter, but the government is fighting Brussels on some of the terms amid pressure from hardline Brexit supporters.
Before it's here, it's on the Bloomberg Terminal.
LEARN MORE