markets
Wells Fargo CEO Confronts Board Overhaul He Once Called 'Crazy'
By
Half of lender's board will have joined since 2017 by year-end

California treasurer demands ouster of four long-time members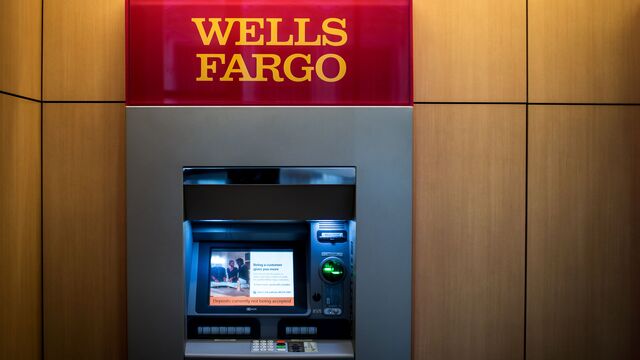 Wells Fargo & Co. Chief Executive Officer Tim Sloan said last year that a wholesale makeover of his board would be "crazy." Well, now it's happening.
The Federal Reserve last week barred the nation's third-largest lender from getting bigger and said the bank will replace four unspecified directors by the end of 2018. They're the latest aftershocks of a bogus-accounts scandal that continues to haunt the firm as new allegations of consumer harm emerge. Four directors have been added since September and, by year's end, half of the 16-member board will have joined since Sloan said last April that an immediate overhaul would be "absolutely irresponsible."
That day of reckoning can't come soon enough for some prominent detractors. Former Treasury Secretary Larry Summers this week questioned why the departing directors aren't leaving immediately "with an element of humiliation."
Arati Randolph, a spokeswoman for San Francisco-based Wells Fargo, declined to comment.
U.S. Senator Elizabeth Warren has demanded the ouster of board members who presided over the bank when employees created millions of fake accounts. The Massachusetts Democrat pressed former Fed Chair Janet Yellen and her successor, Jerome Powell, to hold the firm accountable during nine separate discussions over the past 18 months, according to a person with knowledge of the matter, who asked not to be identified because the meetings were private.
'Holy Hell'
California State Treasurer John Chiang, who's on the boards of the state's biggest pension funds, promised this week "to raise holy hell" if four longtime Wells Fargo directors -- Federico F. Peña, John D. Baker II, Lloyd H. Dean, and Enrique Hernandez Jr. -- aren't gone before the bank's annual meeting, which is typically in April. The men didn't return calls or declined to comment.
All four once served on the board's risk committee. Only Hernandez is still on the panel, though he's no longer committee chair. All are on Wells Fargo's corporate responsibility committee, which is charged with monitoring the bank's reputation.
Proxy-advisory firm Institutional Shareholder Services Inc. opposed those four directors and eight others during last year's shareholder vote. ISS's recommendations would have left the bank with just three directors, which Sloan deemed "crazy" in an April interview at Bloomberg headquarters. He said it would be "a mistake" if any of the nominees for last year's meeting received less than an "overwhelming majority of the vote."
Since then, low shareholder support, a review of the board, and political and regulatory pressure have changed the story.
Hernandez, the chairman and CEO of Inter-Con Security Systems Inc., is the longest-serving member, having joined the board in 2003. He's also on the boards of McDonald's Corp. and Chevron Corp. About 53 percent of the bank's shareholders voted for him last year. That compares with at least 90 percent for most S&P 500 directors, according to Equilar Inc.
Read more: Wells Fargo CEO's 'open for business' mantra hits skeptics
Peña, a former U.S. energy and transportation secretary who joined the board in 2011, got 54 percent support from shareholders last year. Dean, CEO of hospital operator Dignity Health, has been on Wells Fargo's board since 2005. He's also a director at McDonald's. About 62 percent of votes were cast for him last year. Baker, CEO of FRP Holdings Inc. and a Wells Fargo board member since 2009, received almost 70 percent.
The New York State Common Retirement Fund, which owns 13.9 million Wells Fargo shares, will vote against all incumbents, said Matthew Sweeney, a spokesman for state Comptroller Thomas DiNapoli, the pension fund's sole trustee.
"Elizabeth Warren brought up some valid points about the board," said Steve Eisman, a money manager at Neuberger Berman who famously bet against subprime home mortgages before the financial crisis. He's shorting Wells Fargo for what he describes as a "culture problem."
Wells Fargo shares tumbled 14 percent this week in New York trading, the largest four-day drop since August 2011. The stock is the worst performer this year in the 24-company KBW Bank Index.
'Very Forthcoming'
Parnassus Investments CEO Jerome L. Dodson, whose firm holds 15.3 million shares, said he's met with Sloan twice and once with Wells Fargo Chair Betsy Duke since September 2016, when the bank settled with federal regulators over the fake accounts. The meetings helped convince him that Wells Fargo is heading in the right direction, but the Fed's rebuke forced his firm to reconsider how many shares it should continue to own, he said.
"We're not sure how we'll come out on this," Dodson said.
John Taylor, CEO of National Community Reinvestment Coalition and an outside adviser to Wells Fargo, said bank executives have been "very forthcoming" about the problems they intend to fix. Taylor is part of Wells Fargo's Stakeholder Advisory Council, a group the lender started in December.
"They didn't try to explain away any of their missteps," Taylor said.
(
Updates with board review in ninth paragraph.
)
Before it's here, it's on the Bloomberg Terminal.
LEARN MORE