VIX Options Are Finally Catching Up to This Market's VIX Levels
By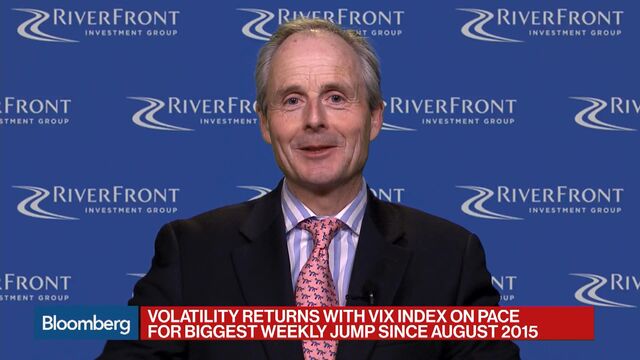 Trading in the most popular options on the Cboe Volatility Index is starting to catch up to reality.
The top four most-active VIX options Thursday included February 40 calls, 30 calls and 45 calls, levels in the neighborhood of the actual realized volatility near 30. That's in stark contrast to the disparities seen when global stocks melted down earlier this week, the VIX soared above 30 and the strikes in its options were still things like 15, 22, 18 and 16. The gauge reached as high as 50.30 on Tuesday before falling to as low as 21.17 on Wednesday.

The catchup comes after years spent in a low-volatility environment. Before Monday, the VIX's average level over the previous two years was below 13, compared with the gauge's lifetime average of about 19.4.
Out in March options, the levels of the most-traded options are more muted, with 15 calls and 25 calls the most active. Those look a bit like the signature of one particularly large player in volatility options that some market participants call the "Elephant." Still, some options with strikes at the likes of 30 and 45 are among those with higher volume as well.

Before it's here, it's on the Bloomberg Terminal.
LEARN MORE