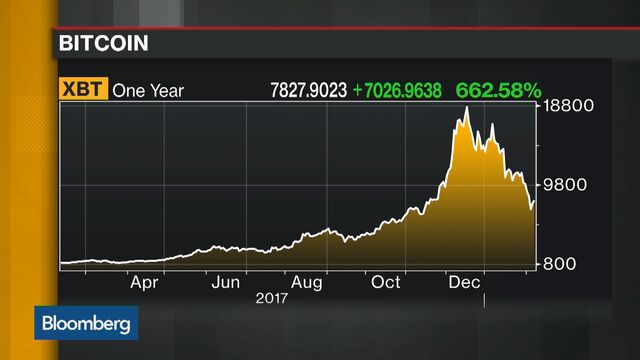 Cryptocurrencies have been on a jolting ride this year. That's a good thing in an industry that has captivated everyone from mom-and-pop speculators to Wall Street trading firms, according to Full Tilt Capital.
Bitcoin and other digital currencies have stormed back after massive selloffs last year, and such episodes are likely to recur three to five times in 2018, Anthony Pompliano, managing partner at the firm investing in cryptocurrency start-ups told Bloomberg Television.
"There are a lot of people who have bought in over the last couple of months who frankly don't know what they're doing," he said in an interview. "So, corrections like this are going to happen. It kind of keeps people in check, and keeps the people who are here for the long term interested."

Bitcoin has rebounded 15 percent since Monday after wiping out more than half its value from a December peak, as traders showed relief over comments by U.S. regulators, who called for greater oversight of cryptocurrencies without proposing industry-killing measures.
"They could have come out and said 'we're going to completely ban this, especially in the United States,"' he said. "They've taken the opposite approach. Rather than stomp on the possibilities or the future of this industry we're going to allow it to continue but at the same time we're watching."
Before it's here, it's on the Bloomberg Terminal.
LEARN MORE