business
Commerzbank Says Not Now to Merger in Echo of Cryan Comments
By and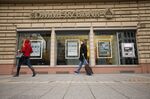 Banking industry mergers are still some way off, Commerzbank AG finance chief Stephan Engels said, echoing recent comments by Deutsche Bank AG boss John Cryan -- and damping speculation about an imminent tie-up between the two lenders.
While not specifically referring to his own bank, Chief Financial Officer Engels said Thursday that mergers in the industry could well happen, though not "as quickly as some people hope for." This echoed Cryan's words on Bloomberg Television on Feb. 2, when he said Deutsche Bank wasn't ready to join with a competitor and would only consider deals in the future.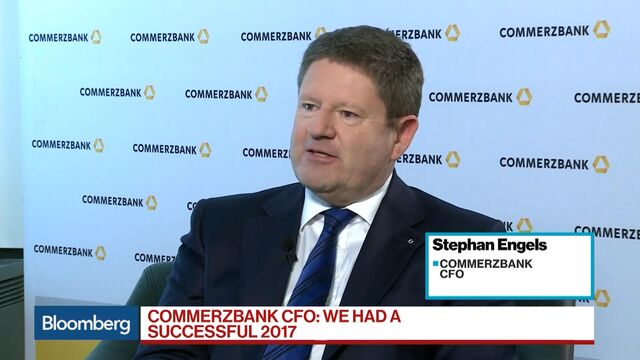 Speculation about a merger of the two German lenders -- or of one of them and an international competitor -- was boosted last year when private-equity firm Cerberus Capital took a stake in both. The lenders held merger talks back in 2016, but decided against a deal while they focused on restructuring their own businesses, a person with knowledge of the matter said at the time.
Financial regulation is one factor hampering bank mergers, said Engels, as combining two banks would likely result in "even higher" capital requirements for the new entity. The Single Resolution Board, the EU's wind down authority for banks, also stands in the way as it would ask for a merger that could be undone "over a weekend," Engels said.
To read more about the Single Resolution Board, click here.
"You will have to wait for some homework to be done by each bank so that shareholders will get a lot more clarity on what's down the road," Axel Weber, chairman of Switzerland's UBS Group AG and the former head of Germany's central bank, said in a separate interview on Bloomberg TV Thursday. "I think it's a bit too early, unless banks come at a huge discount, to talk about European consolidation."
(
Updates with comments from UBS's Weber in fifth paragraph.
)
Before it's here, it's on the Bloomberg Terminal.
LEARN MORE