Battered Options Market Chokes on the Shift to a Tech-Led Selloff
By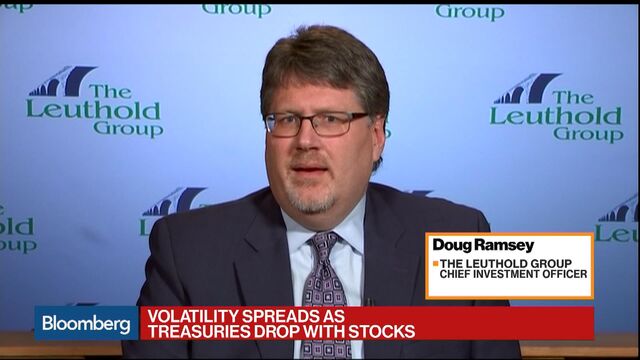 The tenor of this selloff is shifting. But either no one's told the options market, or significantly strained trading conditions have left it unable to digest this meal.
What presumably began as a rates-led retreat has now seen the tech-heavy Nasdaq 100 Index get hit even harder than the broad S&P 500 Index over the past two sessions. That's a signal that the higher-beta, high-flying momentum stocks that guided U.S. equities to fresh highs over the past year have taken over -- this time, leading to the downside.
However, options markets don't provide the impression that traders are more concerned about downside for tech stocks in particular. The implied volatility (a proxy for the expected movement in the underlying index) of one-month 25-delta puts on the Nasdaq 100 Index is much lower than similar delta and dated S&P 500 downside protection.

To be sure, Nasdaq 100 options are much less liquid, which may account for some of the discrepancy. But this yawning gap is yet another indication that the market turmoil and its ensuing dislocations stem from the blow-up of a short volatility trade that was acutely related to the S&P 500 Index and its associated derivatives.
Before it's here, it's on the Bloomberg Terminal.
LEARN MORE