business
Virtual Alien Jungle Raises Hopes for Malls, Hollywood Producers
By
Dreamscape Immersive opens pop-up VR experience in L.A. mall

Westfield, AMC theaters are among investors in tech startup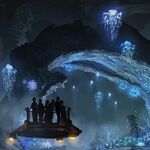 Tickets for a 12-minute visit to an extraterrestrial jungle, at $20 a pop, are going quickly at a Los Angeles mall, a promising sign for a virtual-reality startup backed by entertainment giants like Nickelodeon, AMC Entertainment Holdings Inc. and Steven Spielberg.
Most tickets for the first five days of "Alien Zoo," Dreamscape Immersive's pop-up installation at the newly renovated Westfield Century City mall, have sold out, according to the company. Dreamscape took up space near Amazon.com Inc.'s bookstore and a Tesla Inc. showroom.
Mall operators and Hollywood producers see virtual reality as a new draw for their two industries, which have lost customers to internet shopping and other online diversions. Imax Corp., the operator of premium large format screens, has been investing in virtual reality and rolling out its own VR centers, as have AMC, Westfield Corp. and others in Hollywood through Dreamscape.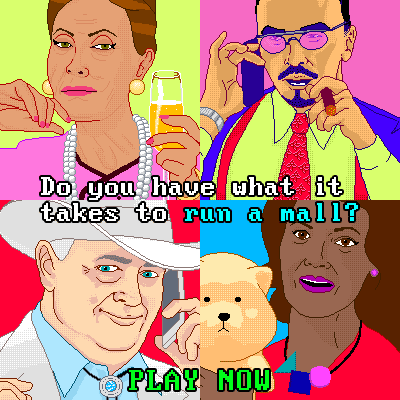 With wind and water effects, the company aims to generate the elation you feel "after a big theme-park ride," Chief Executive Officer Bruce Vaughn, a former Disney executive, said in an interview. The founders said they've seen no instances of motion sickness from trials and plan to open a permanent flagship this year, later than initially planned.
While Imax's VR centers allow players to participate in various games and experiences as a group or individually, Dreamscape lets up to six people move around a virtual world as avatars, untethered to a computer and using their bodies as they would in the real world.
"Alien Zoo" is its first original production and the pop-up will last one month. Dreamscape, based in Los Angeles, was launched in January 2017 and plans to open up to seven locations in the U.S. and U.K.
Warner Bros., 21st Century Fox Inc., MGM Holdings Inc., were among the participants in a bigger-than-planned, $30 million financing found, which closed in December. Spielberg and Bold Capital are also investors.
Before it's here, it's on the Bloomberg Terminal.
LEARN MORE