These Stock Pickers Cheer Volatility as a Sign of Normal Times
By and
'Reverse VIX has run course,' and that's good: UBS's Ibayashi

Resurgence in market turbulence creates opportunity: Amundi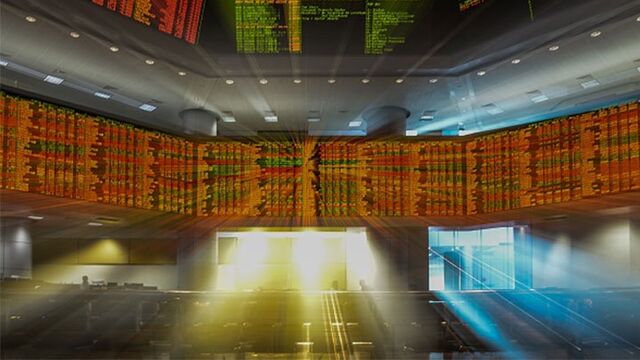 Investors and strategists may be debating how long the equity rout will continue, but there's one point where they broadly agree: the days of sedated markets are over.
"Volatility is back," David Lafferty and Esty Dwek Roditi of Natixis Investment Managers, wrote in a Feb. 6 note to clients. "The environment has changed."
The recent rout is no isolated event, according to UBS Wealth Management. Rather, it's a sign that markets are getting back to normal as central banks step back and leave markets to stand on their own. For stock pickers, that brings opportunity, not fear, says Toru Ibayashi, head of Japanese equities at the bank's wealth management unit.
Ibayashi has watched his country's equities, once so turbulent that they were often compared to those in emerging markets, become so tame that moves in the benchmark Topix index came to resemble those in the S&P 500. Last year, the Topix only rose or fell more than 2 percent on four days, compared with 24 days in 2007, before central banks intervened to stabilize markets and economies buffeted by the financial crisis.

The "high-volatility market" is here to stay, Ibayashi said, pointing to possible tightening of monetary policy this year by the Federal Reserve and Bank of Japan as further triggers for stock market flare-ups. "So investors should be ready and take opportunity."
At Amundi Asset Management, the thinking is broadly the same. Monica Defend, head of strategy at the money manager in Italy, says she's wary of stocks for now, but under no illusions that wild market swings will be temporary.
"This volatility may well last a while," Defend said. It's a "comeback from the depressed levels we've seen over the last few years. While for the time being we remain cautious, we will be ready to actively exploit opportunities which could be brought by this wave of volatility resurgence."
Ibayashi of UBS makes no bones about his dislike for the way markets behaved over the past year, and the unusual investment strategies that took center stage as a result. He's talking particularly about bets against volatility, the hot trade that blew up in investors' faces during the recent selloff. Nomura Holdings Inc. joined in the unwinding of short-volatility products, deciding to redeem $300 million in exchange-traded notes at a 96 percent discount. Nomura, Japan's largest brokerage, apologized to investors Wednesday.
"Reverse VIX has run its course," Ibayashi said, referring bets on declines in the U.S. benchmark index for volatility. And he's fine with that. "We never recommend that kind of product to our clients," he said.
Rout Opportunities
As for the opportunities available due to the recent rout, both UBS and State Street Global Advisors point to banks and other financial stocks. These shares were sold this week but "should benefit from a rising rate environment over the long term," said Lori Heinel, deputy global chief investment officer at State Street Global Advisors in New York.
And if the theory of volatility's lasting return is correct, that's going to mean even bigger swings in Asia, says James Soutter, a portfolio manager at K2 Asset Management Ltd. in Sydney.
"Asia is going to continue to be a levered play on global growth, thus stock performance in Asia will tend to 'wear its heart on its sleeve,"' Soutter said.
— With assistance by Moxy Ying
Before it's here, it's on the Bloomberg Terminal.
LEARN MORE