politics
North Korea Holds Military Parade Away From World's Eyes
By
About 13,000 troops participated with 50,000 spectators

Event comes despite unity display at South Korean Winter Games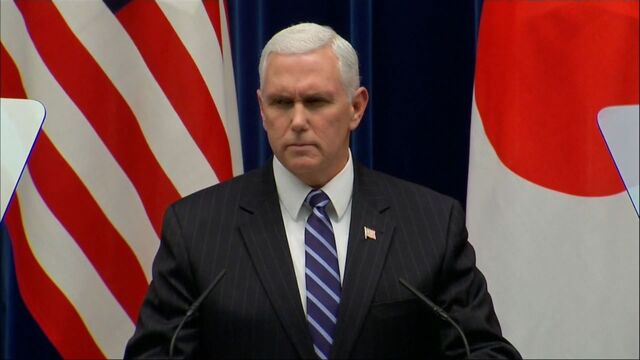 North Korean leader Kim Jong Un held a military parade Thursday ahead of the Winter Olympics' opening ceremony in South Korea, but refrained from broadcasting live images of the event, South Korean media reported.
About 13,000 troops participated while 50,000 spectators watched the event that started around 10:30 a.m., the Yonhap News Agency said, citing an unidentified South Korean government source. Kim had been expected to show off his latest military hardware, though foreign journalists were banned from covering the event that wasn't broadcast on Korean Central Television. The isolated nation may broadcast video of the procession later.

Kim may have decided to play down the event that took place one day before the start of the Winter Olympics in South Korea. On Wednesday, he chose his sister, Kim Yo Jong, to represent North Korea at the event in a symbolic gesture to show he's keen to maintain the current lull in tensions over his nuclear weapons program, but also to put more pressure on the alliance between Washington and Seoul.
She's expected to arrive in the country by private plane on Friday afternoon, Yonhap said.
Zheng Wang, director of the Center for Peace and Conflict Studies at Seton Hall University in New Jersey, said before the parade it was possible Kim would be cautious so as to not be seen as "too aggressive."

Glued to TVs
Analysts around the world were watching a North Korean state television feed to observe the parade. They were looking out for the military hardware expected to be displayed for signs the regime is getting closer to developing a nuclear arsenal that poses a credible threat across the Pacific.
About 13,000 troops, as well as 110 artillery pieces, personnel carriers and other vehicles were observed preparing for the occasion, according to an analysis of satellite images by the website 38 North.
U.S. President Donald Trump's advisers continue to threaten a military strike to stop him from achieving that goal, even as Kim engages South Korea in dialogue and sends athletes to the Olympics in Pyeongychang. Vice President Mike Pence was on his way to Seoul to attend the opening ceremony.
Pence told troops Thursday at Yokata Air Base, Japan, that the U.S. was "ready" to act if necessary. In a speech, Pence highlighted the more than 50 American warships stationed in the region -- including nuclear submarines -- and squadrons of F-18 and F-35 fighters "ready at a moment's notice to fly and fight for freedom."


Speaking to reporters later, however, he expanded on earlier remarks raising the prospect of a meeting with North Korean representatives during the trip.
"There may be a possibility for any kind of an encounter with North Koreans, whether it be informal, or whether it takes the form of a meeting," Pence said.
— With assistance by Toluse Olorunnipa
Before it's here, it's on the Bloomberg Terminal.
LEARN MORE