markets
Euro-Dollar Funding Markets Shrug Off Equity Turmoil
By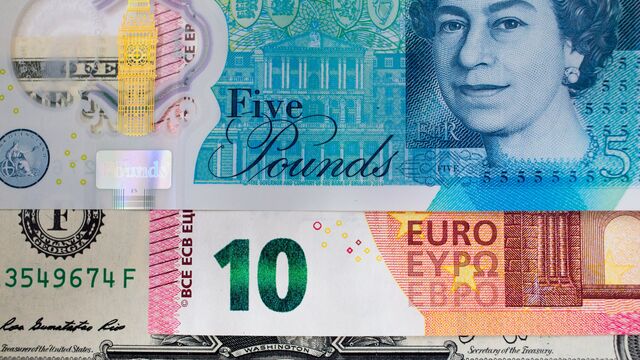 Market maelstrom? What maelstrom?
That's the message from the currency-funding market where the premium to procure dollars with euros, the five-year basis swap, has tumbled to the lowest since August 2015, ignoring all the noise surrounding the slump in stocks.

The persistence of easy-dollar funding conditions signals the contagion from the global equity selloff is limited, boosting the climate for carry trades for traders and companies alike. Relatively low currency-funding premiums help U.S. corporates swap proceeds of debt issuance in euros back into their home currency.
Meanwhile, the premium to convert euros into dollars for three months has fallen 2.5 basis points from its year-to-date high on Jan. 31 to 29 basis points. It represents a hefty reduction in swap costs from the 99 basis points seen in mid-December that was spurred by seasonal pressures.
It also signals the greenback's advance this week may be limited, according to Steven Barrow, a currency strategist at Standard Bank.
"For a significant rally in the dollar we believe that we need to see signs of stress in dollar funding, such as cross currency basis spreads and, so far, there have been no such signs," he wrote in a note on Wednesday.
Before it's here, it's on the Bloomberg Terminal.
LEARN MORE