Blackstone's Portugal Bet Pays Off as Malls Become Hot Property
By
Increase in consumer spending, higher yields attract investors

Blackstone is nearing the sale of a mall near Lisbon to Merlin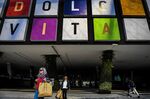 Even as many property investors were shunning Portugal during its bailout years, the Blackstone Group LP was buying.
The New York-based private equity firm began shopping for malls in 2013 and that bet is now paying off: it agreed last month to sell three shopping centers around Lisbon to Groupe Auchan SA. It's currently completing the sale of a fourth mall to Spain's Merlin Properties Socimi SA for as much as 450 million euros ($557 million), about twice the amount it paid, according to people with knowledge of the matter.
"Some funds that bought shopping centers during the crisis at a discount are now selling these assets to other foreign funds as the economy recovers,'' said Pedro Coelho, chief executive officer of Lisbon-based Square Asset Management, which has about 1 billion euros in real estate investments. "It was a calculated risk, but it was still a risk. Now it's a more core investment with less risk and less return.''

After Portugal sought a bailout in 2011, several mall operators struggled with sales amid a recession and an unemployment rate that peaked at 17.5 percent in 2013. It was then that Blackstone began acquiring the first of four malls on the outskirts of Lisbon. A few years later, when the economy started to show signs of a solid recovery, other funds followed suit.
Portugal's economy expanded an estimated 2.6 percent in 2017, the fastest growth since 2000. Unemployment dropped to 7.8 percent in December, the lowest since 2004, according to Eurostat.

The year has barely begun and deals or possible transactions involving malls have already surpassed 1 billion euros, more than the total invested in 2017, according to Cushman & Wakefield. Broker Jones Lang LaSalle forecasts investment in commercial real estate in Portugal will reach a record 2.5 billion euros this year, up from 1.9 billion euros in 2017.
Getting 'Crazy'
From her small candy kiosk in the middle of an aisle in the Dolce Vita Tejo mall in the Lisbon suburb of Amadora, Dariany Santos is witnessing the revival of one of Portugal's largest shopping centers.

"Every day there are more visitors; on weekends it just gets crazy," the 31-year-old said as she gazed around a mall that boasts 280 shops, an 11-screen cinema and a model city where children can pretend to be adults. "There are so many people, sometimes they bump into each other."
The Almada Forum mall, which Blackstone is selling to Merlin, has 230 stores and a food court that seats 1,200. An official at Blackstone declined to comment on the firm's investments in Portugal.
Portugal's first modern shopping center, called Amoreiras, opened in Lisbon in 1985, the year before the country joined the European Union. Today, the nation of about 10 million people has 120 malls and one of the highest densities of shopping centers in Europe in terms of gross lettable area per inhabitant, according to Cushman & Wakefield.
That's providing options for investors. In January, Paris-based AXA Investment Managers-Real Assets acquired Dolce Vita Tejo, where Santos has her stand, for 230 million euros from Baupost and the Eurofund Group. They'd paid 170 million euros for the property two years earlier.
Higher Yields
"This acquisition is further evidence of our confidence in the recovering southern European retail market," said Hermann Montenegro, CEO at AXA Real Estate Iberica SA.
There have also been various deals involving malls outside Portugal. Unibail-Rodamco SE agreed to buy Australia's Westfield Corp. for $16 billion in December.
See also: Retail Mall Deals Kick Off Real Estate Sector Consolidation
One factor attracting investors to Portuguese malls is that they generally offer higher yields compared with similar properties in other European markets, said Marta Costa, an analyst at Cushman & Wakefield in Lisbon. Prime-level yields at Portuguese malls stand at 4.9 percent, more than 3.5 percent in France and 4.25 percent in the U.K., Belgium and Spain, Costa said.
The Socialist government's decision to continue increasing the minimum wage since taking office in 2015 may also be helping sales at some malls. The Portuguese Council of Shopping Centers sales index rose an estimated 10 percent in 2017.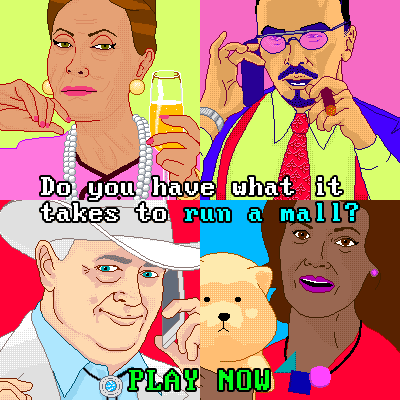 "This proves that the idea that shopping malls would one day disappear was totally wrong," said Pedro Teixeira, secretary general of the Portuguese Shopping Centers' Association. "What we're witnessing today is the exact opposite."
Still, a handful of shopping centers are struggling to attract investors. Novo Banco SA has been trying to find a buyer for the Beloura mall near Lisbon since 2014, according to weekly newspaper Expresso. A spokesman for Novo Banco declined to comment.
"Some of these empty malls stand as a testament to the blunders that were made during the pre-crisis period in Portugal," said Coelho, who cited the Beloura mall as an example. "Portugal is still healing some of the wounds from the crisis."
(Blackstone announced last week that Bloomberg LP Chairman Peter Grauer will step down from its board after the investment firm agreed to acquire a unit of Thomson Reuters Corp.)
— With assistance by Sharon R Smyth
Before it's here, it's on the Bloomberg Terminal.
LEARN MORE