Asian Equities Pare Earlier Gains as Rebound Stumbles
By and
Some commentators warn that the selloff may not be over yet

Investors remain confident in economy, outlook for earnings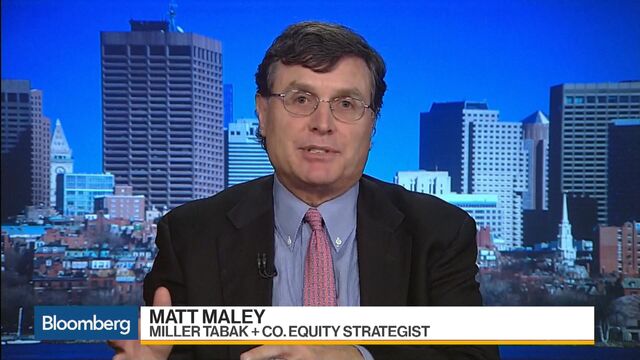 Asian stocks pared their morning rally -- signaling that a rebound in equity markets across the region may be shaky -- as markets from Hong Kong to South Korea erased earlier advances and Japanese stocks eked out slim gains at Wednesday's close.
"The market hasn't fully recovered from the aftermath of the global equities rout," said Hiroaki Hiwada, a strategist at Toyo Securities Co. in Tokyo. "It's easy to have selling on a rebound as the market sentiment remains fragile especially after the massive selloff" of the past two days.
The MSCI Asia Pacific Index rose 0.2 percent to 173.51 as of 4:30 p.m. in Hong Kong, rebounding from a 6.1 percent drop in the three days through Tuesday but paring back its earlier intraday gain of as much as 2.4 percent. Equity gauges in Taiwan, Malaysia and the Philippines gained.

Telecommunications and healthcare stocks gained the most as nine of the 10 regional gauges for industry groups advanced. An improving global economic outlook, manageable inflation and growth in corporate earnings -- as well as the lowest valuations since May after the rout -- were among factors that should support investor optimism.
Here are some other comments on the rally:
SCB SECURITIES (Vikas Kawatra)
"We are in a bull market. Investors remain optimistic on economic recovery. With retail investors bullish on equities, expensive valuations can't be a strong reason to hold back inflows."
JPMORGAN ASSET MANAGEMENT (Richard Titherington):
"While a major market downturn is possible, it is not our current expectation. The underlying backdrop of an improving global economy, a weakening U.S. dollar and a pickup in global earnings all remain supportive factors."
"Valuations had to a certain extent run ahead of themselves, so the pullback makes forward returns look more attractive."
"We're seeking to keep portfolio beta around 1% to ensure that we're not overexposed, rotating out of more expensive stocks and into less expensive ones. Although we are not making big changes, we are seeing interesting opportunities potentially emerging in Chinese financials and EM tech stocks."
CREDIT SUISSE (Vincent Chan):
"The U.S. market correction is changing from a risk to a genuine threat to the H.K. market, in our view."
"Despite the recent fall, the Hang Seng Index is still above our target price for the year, meaning there could be more downside. The Hang Seng China Enterprises Index currently is roughly equal to our index target. We are cautious on the market despite the recent fall, given the U.S. market's potential volatility, the H.K. market's sharp rise in turnover ratio, and the risk of an unintended tightening in liquidity due to financial reform in China not having been discounted yet." 
BOCOM INTERNATIONAL (Hong Hao):
"Market sentiment remains elevated despite a significant selloff."
"The selling pressure does not appear to be concluding any time soon. As such, we would not attempt to catch falling knives, or be lured into technical rebounds that tend to follow any significant correction, before the dusts settle."
STANDARD CHARTERED BANK (Clive McDonnell):
"I expect markets to remain volatile in the near term. We have a number of Fed speeches this week and guidance or lack thereof could impact markets."
COELI ASSET MANAGEMENT (James Bannan):
"In the context of returns in the last two years, or even year-to-date, I don't think the size of the recent selloff is significant. It was how quickly they corrected that was interesting."
"We continue to be focused on high-quality companies that can generate earnings growth through the cycle and will continue to accumulate those companies as they become cheaper."
"Volatility has been historically low for a number of years, so I think it's reasonable to expect it to increase. By how much is anyone's guess."
— With assistance by Giang Nguyen, Livia Yap, Abhishek Vishnoi, Anuchit Nguyen, Fox Hu, Moxy Ying, Keiko Ujikane, and Matthew Burgess
Before it's here, it's on the Bloomberg Terminal.
LEARN MORE