Wells Fargo CEO's 'Open for Business' Mantra Slams Into Skeptics
By
Analysts downgrade stock, shareholders sell despite assurances

Multibillion-dollar money manager said to mull switching banks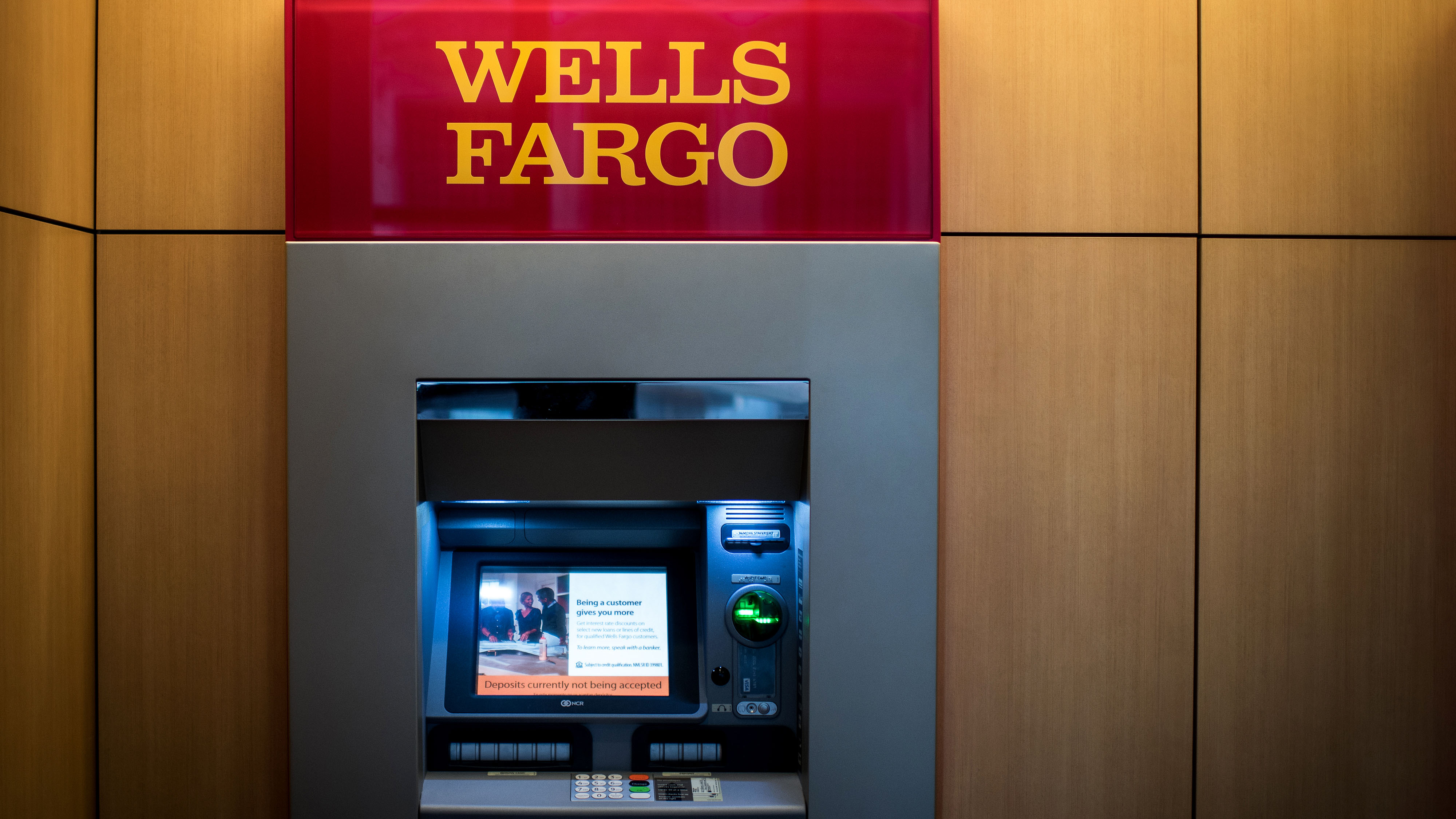 There may be no phrase that Wells Fargo & Co. Chief Executive Officer Tim Sloan has repeated more in recent days than his bank is "open for business" -- ready to soak up customer deposits, offer loans and provide other services.
Regulators, analysts, shareholders and even some clients remain skeptical.
The Federal Reserve's unusual sanction of the bank late Friday -- barring it from boosting assets until it proves it can fix shortcomings -- underscored the regulator's frustration with executives' progress in addressing scandals that hurt consumers. The pressure on Sloan and deputies continued to mount this week, as analysts cut estimates for capital payouts and downgraded the stock. Investors speculated about long-term damage. Trading clients wondered if they should move to a competitor, at least for awhile.
"I don't get the impression that senior management at Wells Fargo thinks there's anything wrong," said Steve Eisman, a money manager at Neuberger Berman Group made famous by a prescient pre-crisis bet against subprime mortgages. Eisman has been shorting Wells Fargo since at least last year, in part because of what he described as a longstanding "culture problem."
Another money manager, overseeing billions of dollars, said his colleagues will discuss whether to move trading business to another bank. One concern is that Wells Fargo might not offer the same level of service because of the growth cap. And if something were to go awry, the money management firm would be hard-pressed to explain to its own customers why it stuck by the bank, he said.
Ancel Martinez, a Wells Fargo spokesman, declined to comment on the public's reaction, referring to an interview Sloan gave to Fox Business Network. "There's no question that it's a disappointment," the CEO said of the Fed's move. "But again, just to politely push back, Wells Fargo is open for business," he said. It was one of least eight times he's publicly uttered the phrase since Friday.
Wells Fargo will continue to help customers, Sloan said, by pulling back in other areas. Options include limiting deposits from financial firms and dialing back short-term investments. The bank forecast profit could fall by as much as $400 million this year, or less than 2 percent of last year's $22.2 billion of net income.
Shares of the San Francisco-based bank plunged 9.2 percent on Monday, their steepest decline in almost nine years, as analysts at Morgan Stanley, JPMorgan Chase & Co. and RBC Capital Markets cut their ratings and recommended investors sell. The stock extended its slide on Tuesday, dropping 1.1 percent to $57.52 at 11:47 a.m. in New York.
JPMorgan's Vivek Juneja said Sloan and Chief Financial Officer John Shrewsberry's tone on Friday suggested too little worry, reminiscent of when Los Angeles sued over sales abuses in 2015 and executives implied a modest impact.
Leaning on Consumers
"We recognize that WFC is 'open for business' but operating your day-to-day business under this type of C&D will be challenging," RBC's Gerard Cassidy said Monday, referring to the Fed's cease and desist order. Investors would be better off owning bank stocks more able to capitalize on an expanding U.S. economy, he said.
Sloan said the bank will focus on expanding its consumer business. That would follow a year in which it shut more than 200 branches and saw some demand slip. Consumer loans fell 1.7 percent to $453 billion and applications for home mortgages declined 20 percent. In January, the bank said it will close an additional 250 branches and curb auto lending and certain personal loans.
The Fed told Wells Fargo's board to more intrusively police Sloan and his deputies after a series of scandals emerged over the past 17 months, including the revelation that branch staff had opened millions of accounts without customer permission. While the Fed credited executives with enacting reforms, it said more needs to be done.
Sloan, promoted to CEO in late 2016 to clean up the sales scandal, has frequently expressed contrition for missteps under his predecessor's watch. On a conference call Friday, he told analysts and investors he agreed with the Fed that the bank has more work ahead. That includes replacing four more board members.
Targeting Sloan
Longtime critics weren't assuaged.
Senator Elizabeth Warren repeated her demand on Monday that Sloan be fired, arguing "the case for that is even stronger today." New York State Comptroller Thomas DiNapoli chided executives for resisting the pension fund's request that the bank address risks in its compensation practices, something the Fed said played a role in compliance failures.
"Wells Fargo has not done enough to reassure investors that it is changing and reforming its operations," DiNapoli said Monday. The fund owns 13.9 million Wells Fargo shares.
Wells Fargo executives said Friday they still intend to increase the amount of capital returned to shareholders through dividends and share repurchases after this year's stress test, exceeding the $14.5 billion that investors reaped in 2017. Still, analysts tempered their estimates. Keefe, Bruyette & Woods, Morgan Stanley and Compass Point Research & Trading predicted the bank will pay out about 80 percent of net income for the four quarters following the June release of test results, down from about 90 percent.
On Friday, Sloan posted a public letter to customers, promising the Fed's order "in no way affects our commitment to you or our ability to meet your current and future banking needs."
The message featured a YouTube video. As of Monday night, the video had fewer than 800 hits.
— With assistance by Yalman Onaran
Before it's here, it's on the Bloomberg Terminal.
LEARN MORE