markets
Tail-Risk Hedge Funds Doubled Their Returns on Volatility Spike
By
LongTail Alpha bought VIX options for tail-risk funds

Bhansali says his funds cashed in some of their VIX bets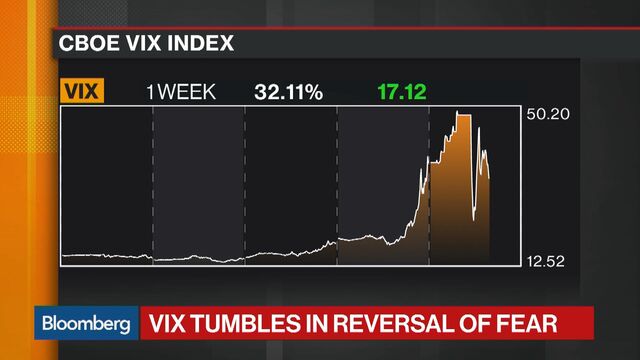 Vineer Bhansali, founder of LongTail Alpha, said this week's sudden spike in market volatility fueled gains exceeding 100 percent at some of his tail-risk funds.
Such funds, designed to protect investors against unexpected events that lead to market selloffs, often invest in options tied to the Cboe volatility index, known as the VIX. During the past several years, these options have become increasingly cheap as investors piled into bets that market volatility would remain subdued. That was until this month, when the VIX and related options started soaring.
"People were selling catastrophic insurance for basically nothing," Bhansali said Tuesday in an interview, adding that he is taking profits on at least some of his bets. "These things can turn around very quickly."
Bhansali worked as a managing director at Pacific Investment Management Co. in Newport Beach, California, before founding LongTail Alpha in the same locale in early 2016.
Capula Investment Management of London and Universa Investments of Miami, two firms that also provide tail-risk hedging strategies, both declined to comment.
Before it's here, it's on the Bloomberg Terminal.
LEARN MORE