cryptocurrencies
Market Mayhem Vaults VIX to Top of Financial Glossary Searches
By and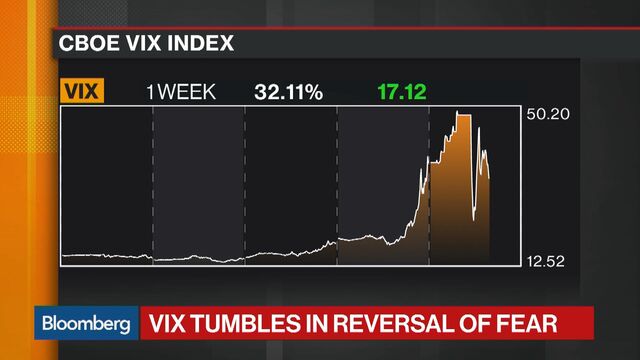 It didn't take a genius to know something was awry in markets Monday, but you may have needed a dictionary to follow the explanations for the selloff.
Searches for the term VIX have surged 1,800 percent since Monday at Investopedia.com, while visits to the website's page for circuit breaker skyrocketed 2,700 percent. Search demand was also higher than normal for other financial terms key to understanding the selloff, such as bond yield, correction and short selling. That influx of inquiries pushed the website's market anxiety gauge into "extreme anxiety" territory.
Buzzwords to Know as the Markets Keep on Bouncing: QuickTake

The market anxiety index measures search interest in 27 million user histories for terms that have a negative connotation, according to Caleb Silver, editor in chief of Investopedia.com. So the more users frantically ask what volatility and short selling mean, the higher the gauge goes.
But one thing that's not moving higher amid the mayhem? Interest in Bitcoin. Search traffic for the cryptocurrency has fallen 65 percent since Monday.
Before it's here, it's on the Bloomberg Terminal.
LEARN MORE