Photographer: Andrew Harrer/Bloomberg
business
Goldman's Hatzius Says Market Rout Hasn't Derailed Fed Outlook
By
Likely to see growing concern about U.S. overheating, he says

Risks to growth forecasts still on upside: chief economist
The rout in stock markets isn't yet enough to derail global growth or the Federal Reserve's plans to raise interest rates, according to Goldman Sachs Group Inc. Chief Economist Jan Hatzius.
If anything, the risks to growth forecasts remain to the upside, Hatzius told reporters in Hong Kong on Tuesday.
Tipping continued above-trend growth in the U.S., including gradually accelerating increases in wages and inflation, Hatzius said he still expects four Fed rate hikes this year and four more next year, which will stabilize unemployment at a low level and prevent the economy from overheating.
"There are already some signs if you look at the most recent indicators that the trough is behind us and in that sort of environment we think the concern that the economy is moving beyond full employment is going to increase," he said. "As the Fed gets more concerned about an overheating of the economy we do expect more rate increases."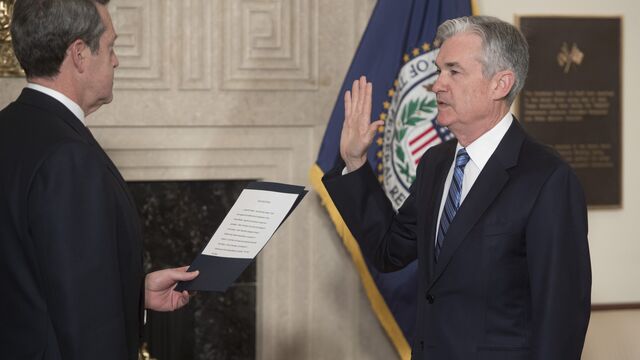 A 2.9 percent jump in the year-over-year growth rate in average hourly earnings for January caused investors to reconsider whether the Fed might raise rates more than the projected three times this year. Unemployment held at 4.1 percent.
The Federal Open Market Committee itself signaled at its Jan. 30-31 meeting that it expected the economy to warrant "further" gradual increases, which economists interpreted as shutting the door on just two hikes for 2018, while leaving it open for three or four.
"Financial conditions are still a lot easier than a year ago and they are still a lot easier than they were two years ago," Hatzius said. "I still think you want to be on a gradual tightening cycle which is what the Fed is signaling."
— With assistance by Craig Torres
Before it's here, it's on the Bloomberg Terminal.
LEARN MORE